Nickelodeon's Dora The Explorer Live!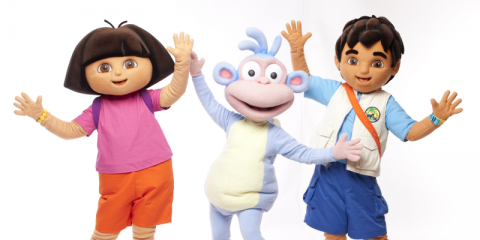 Sat 22nd June 2013 4:00 pm - 6:00 pm
Young explorer, Dora, is taking her first venture onto the stage in Dora the Explorer LIVE!
With the help of the audience and her friend's, Diego and Boots, Dora is embarking on a adventure in search of the City of Lost Toys. Let's just hope that the sneaky fox Swiper doesn't derail her trail!
Tickets for the live action show are priced at £17, available here or by calling the box office on 01223 357851.
Find out more
http://www.cornex.co.uk/nickelodeons-dora-explorer-live
Leave a Reply