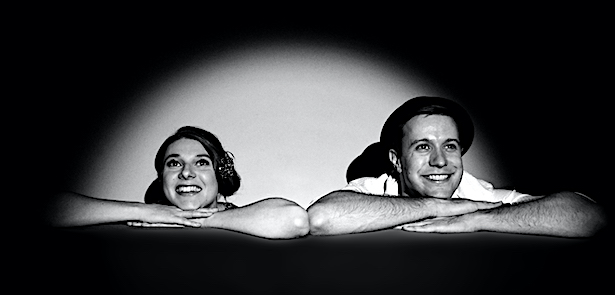 Missing your musical theatre fix? Fear not... West end stars Edwin Ray and Emma Jane Morton are bringing the West End to the Key Theatre this December!
Two Singular Sensations is a glittering whirlwind through song and dance featuring fabulous singing, exhilarating dance and some backstage stories sure to leave you beaming. A must-see for musical theatre fans and all those craving some joyous escapism.
It is created and presented by West End performers Edwin Ray (Follies, Priscilla Queen of the Desert and Matthew Bourne's New Adventures) and Emma Jane Morton (Amelie, Dreamboats & Petticoats and two consecutive Key Theatre pantomimes, Aladdin and Dick Whittington)
This two-part musical theatre revue is a feel-good celebration of musicals throughout the years, linked together by a friendship and a lifelong commitment and passion for all things theatrical. The show is jam packed with inventive and energetic choreography, many live instruments and a genuine love for song and dance from some of our most beloved West End and Broadway shows; From A Chorus Line to Anything Goes, Ghost to Half a Sixpence, and of course a song about a very special pineapple – you'll have to come and see to find out why!
Two Singular Sensations is a love letter to all the musical theatre and dance lovers out there and is the perfect treat for all ages, backgrounds and families.
KEY THEATRE, PETERBOROUGH
Thursday 3rd December 2.30pm & 7.30pm Tickets £12
www.vivacity.org/theatre-events/autumn-2020/two-singular-sensations/
Leave a Reply