Review | Leica D-Lux 5 Titanium Special Edition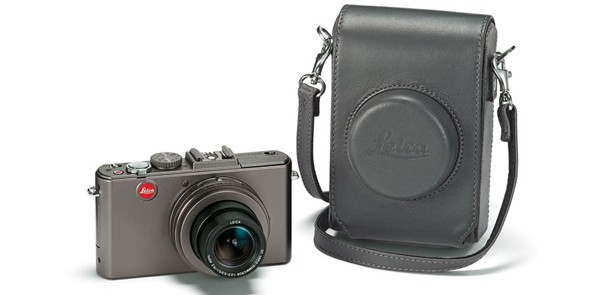 A smart new version of Leica's little baby
Leica has an enviable reputation for the excellence of its products – that famous red circle logo has long been the choice of many of the world's best photographers. But it has also felt, perhaps, a little inaccessible to the rest of us mere snap-happy mortals, due to cost and Leica's dogged devotion to the rangefinder system of focusing , which takes a little more expertise than today's widespread point-and-click autofocusing.
However, this new Leica D-Lux 5 Titanium 'Special Edition' is a camera that anybody will be able to get to grips with. It's a conventional compact camera – so with autofocus and on-screen viewing – albeit one that blends Leica's traditional quality, attention to detail and stylish looks with a modern and intuitive user-friendliness.
The Titanium includes all the features of the successful standard D-Lux 5 but also boasts a tough anodised silver-grey finish and a matching grey leather case. In addition, albeit as a download, there's Adobe Photoshop Lightroom 3 professional processing software. Technically speaking, it comes with a fast 5.1 to 19.2mm f/2 to 3.3 zoom lens, giving the 35mm equivalent of a 24 to 90mm focal length range. That makes it pretty handy for wide-angle, landscape and macro photography. Resolution is 10.1 megapixels, from a CCD sensor that is large for a compact and thus, in combination with the superior lens construction, software and electronics, claims to offer very good colour rendition, sharpness and contrast. As with most compacts these days, there's also high definition movie recording, at a size of 1280 x 720 pixels. The three inch rear LCD screen has a 460,000 pixel resolution and wide viewing angle.
For the more photographically imaginative, there's a comprehensive range of automatic and manual mode settings, with the ability to output images in 4:3, 3:2 and 16:9 as well as 1:1 formats, a particularly interesting one for creative compositions.
The Moment tested a standard D-Lux 5 earlier this year, and we were very impressed by what this capable little compact could do. In the company of a bunch of professional photographers –some of whom use the D-Lux 5 as their 'off duty' camera, because of its small size – we got results that, in sharpness and clarity, weren't far off what we'd expect from a full size digital SLR. This was especially noticeable on close-ups. Granted, when zooming in on an image, some graininess became apparent up close, but it's much less than we've found with comparable, albeit cheaper, competitors. The D-Lux 5 handled available and low light conditions very well indeed and there was a rich vibrancy to the colours on all images.
At £855, it's on the expensive side for a compact, but this is balanced out by abilities and versatility that far outweigh its size and put it well ahead of most of its contemporaries.
Price: £855
Leave a Reply