Vet's diary: life's ups and downs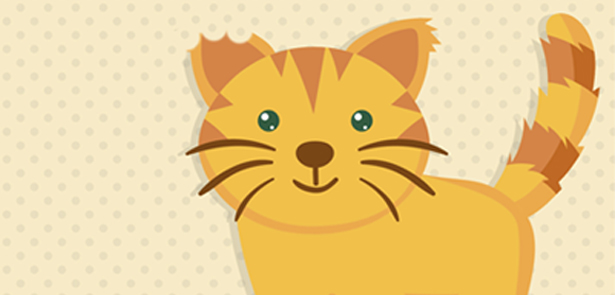 Peterborough vet Laura Frost offers advice on the ups and downs of practice life...
I can honestly say that for me, no two working days are ever the same. Why then, you might ask am I writing an article depicting 'a day if the life of…'?
I hope to give the reader a glimpse into life behind the scenes, on the understanding that any day I pick would be vastly different from the next. Typically the day starts with inpatient rounds, coffee in hand. (I have a long commute from my home with my husband and very large Maine Coon cat called Thor so coffee is essential). Although we start consultations at 9am, I always like to make sure all of the inpatients are checked over and any meds for the day adjusted before starting consultations. That way the nurses can run any further blood test and give the patients everything that they need nice and early in the day. Today we have a dog that had fracture repair yesterday, kept in overnight for pain relief, a stray cat that has returned home after two weeks missing, and a cat with flu that is out in our isolation facility.
The stray cat has been on a drip overnight to hydrate it and needs sedating for several small wounds to be cleaned today. Convincing her loving owners that she needed to stay in overnight was hard, but she is so much brighter than she was and in better shape for her procedure. The dog is comfortable, has a good appetite and is ready for the owners to collect later in the morning. I check that his pain relief is sufficient by completing a pain scoring chart. This looks at general posture at rest, mobility, response to gentle pressure around the wound and is scored out of 18. More than 6 and extra meds are needed.
This dog scored a 2 which is great after such a big surgery the day before. The cat with flu is still pretty sick. His nose is so clogged up he has to breathe with his mouth open. Unfortunately he is not eating well. In cats smell is really important for appetite so blocked nose equals anorexia. I write him up for an appetite stimulant but tell the nurses that if he doesn't eat by tomorrow we might need to place a tube so he doesn't lose too much weight while recuperating. 9am and the first two consultations are already here. Over the next hour and a half I see six appointments. Three of them are routine boosters, one of which is a kitten with an eye infection.
I perform health checks on all and give advice based on any concerns the owners have. Another is a check up from an ongoing medical case. After weeks of illness, following anaemia and a blood transfusion the patient is well and bounding into the consult room. This is a sight that makes my day. It is surprising how resilient my patients can be. Next I admit a dog for an ultrasound scan, suspicious of bladder stones, followed by removing a grass seed from a Springer spaniel's ear. The final consultation of the morning is a euthanasia, which is always emotional but goes smoothly with dignity. Having checked over the animals admitted for surgery today between consultation, I find that the first cat spay has been given its pre-med by the nursing team and is ready go. This operation takes around 20-30 minutes. Just time for a few mouthfuls of tea before my next case; taking out a cat's thyroid gland.
This surgery is a bit more fiddly than the cat spay and takes just over an hour. Next is the ultrasound from earlier in the morning. The dog does have at least five bladder stones and is scheduled for surgery the next day. Ten minutes until afternoon surgery, so a quick sandwich while reading through the list for the afternoon. Luckily after a busy morning there are a few free appointments so we get a little bit of a rest and time to do the paperwork that goes with a busy morning. I see several upset tummies, two dogs with ear infections and a geriatric cat check up, in which we do routine bloods, blood pressure and urine analysis. This cat has an overactive thyroid which has been picked up early by our screening program. Just as we are winding down for the afternoon a member of the public rushes in with a cat that has been hit by a car. We quickly give it emergency treatment including oxygen, fluids and pain relief before assessing the damage. It has been very lucky with no broken bones and responds well to the treatment of its shock. It also has a microchip so the owners are contacted and come to visit when the cat is feeling up to it.
Today is my shorter day so I am not working evening surgery. I hand over to my colleague who is working until 7 and head out for a quick run in the remaining daylight. What will tomorrow bring?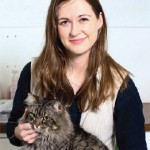 Laura Frost MRCVS MA VetMB is a vet at local veterinary practice Pengelly and Mizen.
Pengelly and Mizen Veterinary Surgeons 89-93 Park Road, Peterborough PE1 2TR T: 01733 554953 Emergencies only: 01733 896000 www.pengellyandmizen.co.uk
www.freepik.com/free-vector/cat-illustration_795718.htm
Leave a Reply