Vet's diary: a nurse's life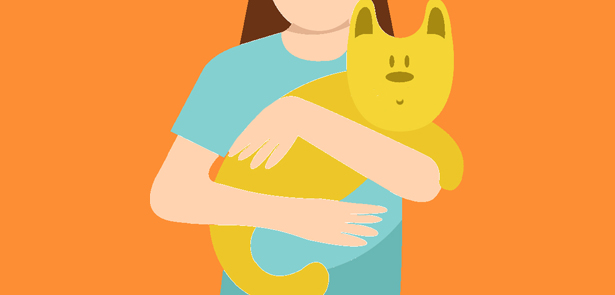 Peterborough vet Laura Frost puts herself in the shoes of the veterinary practice's unsung hero: the veterinary nurse
I am sure we don't say it often enough, but without a great team of nurses we would not be able to do our job. This article is a tribute to all their hard work and support to make the life of vets and patients happier and healthier.
As the early nurse today I am the first person in the practice. It's 7am. After looking at the meds list for the morning and the mess left by a night time emergency, I take a deep breath before bursting into action. Multi-tasking is one of the most import skills of a nurse and they don't teach you it at college.
Straight away I spot that several patients need infusions that take 20 minutes. All the patients are nice and stable this morning so I can afford to plan a strategy to get all my tasks done in the time allowed. I take the dogs out to go to the toilet first (let's face it there is nothing worse than being desperate for the loo), then set off the first lot of meds.
Metronidazole, a good antibiotic for upset tummies, has to be given over 20 minutes through an intravenous cannula. Just enough time to mop the floors, restock the vaccine fridges and clean up after the messy night vet! By 8.30 the practice is spotless, all of the animals are fed and watered and all the meds have been given.
I take part in morning rounds, updating the vets about each patients and organising a treatment plan for the day. My next job is to admit a couple of patients for an operation today. Clients usually (understandably) have a lot of questions involving anaesthetics, wound care and pain relief. I do my best to answer everything and reassure them that their furry friend is in the best place. For each admission we have to complete a consent form going through a vital check list of questions. Has the patient been starved overnight? Yes we will feed them as soon as they are awake. Do they have any allergies? We give advice on preanaesthetic blood testing which allows the vet to look at the health of their internal organs and choose the safest anaesthetic protocol for them and use of intravenous fluids (a drip) which is always beneficial to support blood pressure and aid recovery.
Once all of the day patients are admitted I catch up with the other nurses to see how their tasks are going. Then one of the vets walks in after their last appointment and asks for the first animal to have a pre-med. Then they say the magic words: 'I'm going to put the kettle on'. Tea might not cure everything but it certainly makes it that little bit better.
The first operation of the day is a cat spay. This little lady is a young and fit (and very feisty) tortoiseshell. She has too much energy to stay still for her heart check and even less will to co-operate for her injection, trying to bite before we have even uncapped the needle. I expertly wrap the cat securely in the towel which acts to conceal her weapons as well as making her feel safe and supported. The injection goes in and she starts to feel sleepy within 90 seconds. I carefully monitor her breathing rate and heart rate and she relaxes and settles down to sleep. We place a tube in her throat to maintain her airway and clip her flank ready for the surgery.
In between anaesthetic readings I help the vet into a sterile gown and make sure they have everything they need. Then I get to sit down. This anaesthetic is boring; in a good way. Every reading is identical. Everything I check indicates a stable patient who is feeling no pain from the surgery. 30 minutes later the last stitch is being placed and I gently clean the wound and give a reversing injection to help the cat to wake up. She is soon blinking at me and as her breathing rate rises I take out her tube and snuggle her back in her kennel with a heat pad and plenty of blankets. She wakes quickly and soon wants her breakfast. I love seeing her tuck into food safe and happy after her surgery. Before I know it, it's time for my lunch break…
When writing this I fooled myself into thinking I could fit a whole day into one article. It just isn't true. A vet nurse works too hard!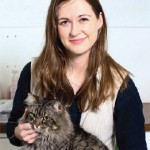 Laura Frost MRCVS MA VetMB is a vet at local veterinary practice Pengelly and Mizen.
Pengelly and Mizen Veterinary Surgeons 89-93 Park Road, Peterborough PE1 2TR T: 01733 554953 Emergencies only: 01733 896000 www.pengellyandmizen.co.uk
Image: www.freepik.com/free-vector/set-of-animal-care-banners-in-flat-style
Leave a Reply