Vet's Diary: A vet's Christmas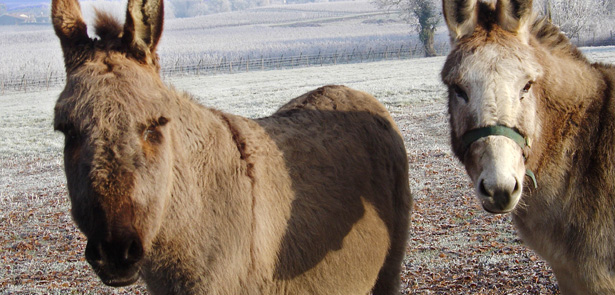 Peterborough vet Laura Frost find's that a vet's work is never done – even at Christmas… 
Being part of a surgery that provides its own out of hours care means the Christmas shifts have to manned. While it might seem like a drag to be on call over Christmas, it can be a rewarding time. To be able to save the life of a beloved pet, or save an animal from pain on Christmas Eve reminds us of the joy, magic and family values that are so important this time of year. I would like to share one of the more memorable Christmas emergencies that I have been involved in.
Christmas Eve 2010, 11pm, the phone rings. It is a horse with colic, a painful and potentially life-threatening condition. Thick snow is on the ground and the night is still as I drive as fast as I can in the conditions through the Fens, with my husband (not wanting to be abandoned at Christmas) in tow. The horse has improved since the worried phone call and a few injections later is eating hay. Whilst I am rechecking her heart rate I feel a gentle nudge to my shoulder and feel warm sweet breath against my cheek. I turn, expecting it to be another horse or pony. But it is a donkey. I reach to scratch its head in affection. Then it occurs to us: it is midnight on Christmas eve… we are in a stable… with a donkey. My husband still tells the story to whoever will listen, every Christmas.
Winter hazards
As the nights close in, temperatures drop and we prepare for the festive season, new dangers appear that we need to protect our pets from and be vigilant for.
■ Fireworks – Loud unexpected noises and lights can cause extreme anxiety for pets. There are a huge selection of calming products available depending on the degree of distress and we can tailor make this to your animal.
■ Chocolate – Chocolate contains a chemical called theobromide, which is harmless to people but is quite toxic to dogs. It doesn't take a lot of chocolate for animals to experience a fast heart rate, vomiting and at higher doses it can be fatal. Please give treats that are designed for them.
■ Foreign bodies – There are always lots of fun new toys around at Christmas which are great at stimulating your animal to exercise – but never underestimate the ability of your pet to swallow things they shouldn't. Christmas decorations are commonly removed at surgery. Careful monitoring of your pet's health and behaviour this Christmas is the best gift you can give them.
New Year's resolutions
As 2016 begins, many of us will making New Year's resolutions. We however not the only ones who benefit from the promises we make ourselves as the clock strikes 12.
■ Weight loss – Has your pet's crept up since last year? It is very to give treats to our pets and treats fine in moderation, but overeating 'overtreating' can contribute to health problems. Obesity puts extra strain on both the heart and joints. We help you to calculate how much food your animal needs in a day, taking account their target body weight level of activity. Nurse clinics are usually free of charge and a great way monitoring your progress. We will aim for a gradual and sustainable weight loss to keep your pet healthy for longer
■ Exercise – Most people resolve to do more exercise after the festive period, perhaps to get in shape for a summer holiday or a local race. Going to the gym is one solution, but if you have a dog, there is a simple and cost effective solution. Dog walking is also a great way to meet people, especially in popular places like Ferry Meadows here in Peterborough. You and your dog can help each other get fit, make it a family activity and spend more quality time with your loved ones.
■ Regular worming treatment – It is sensible to de-worm your pet at least every three months as an adult to protect them from the effects of parasites. Buy a good quality veterinary medicine to do this. In some circumstances we recommend to de-worm your pet more frequently i.e. a cat that is a regular mouser, animals in the farm environment or if you have small children. The round worm Toxacara be e are can ake to weight easy ats are and ealth n can ood ng into and sually of (as well as others) is zoonotic which means that humans can become infected too. There is a risk of blindness in children if they become infected. Take extra special care of the whole family this year.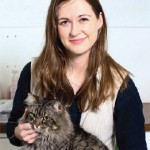 Laura Frost MRCVS MA VetMB is a vet at local veterinary practice Pengelly and Mizen.
Pengelly and Mizen Veterinary Surgeons 89-93 Park Road, Peterborough PE1 2TR T: 01733 554953 Emergencies only: 01733 896000 www.pengellyandmizen.co.uk
Leave a Reply