Take pride in your pet's pearly whites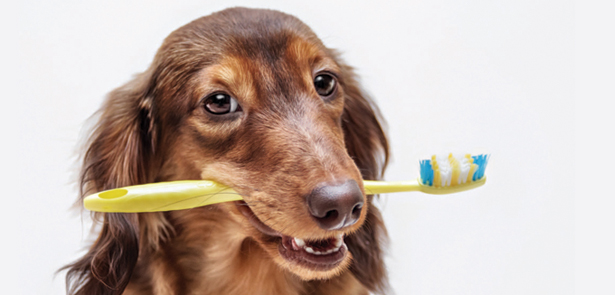 One of the biggest problems in pet health is dental disease. The most common form of the disease is caused by an inflammation of a pet's gums with veterinary statistics showing it affects more than 87 per cent of dogs and 70 per cent of cats. Best Friends Veterinary Group is urging owners to check their pet's teeth and gums so they don't suffer dental pain in silence
The Best Friends Veterinary Group teams across the region are seeing more and more cats, dogs, rabbits and other domestic pets in pain due to teeth and gum problems. In fact, eight out of 10 of the UK's cats and dogs are suffering from dental disease, according to veterinary studies. In addition, research from the latest PDSA Animal Wellbeing (PAW) Report showed just 35 per cent of owners check their cat's teeth, rising slightly to 52 per cent of rabbit owners and 65 per cent of dog owners. Best Friends Veterinary Group, with a number of practices across the region including in Peterborough, March, Whittlesey and Yaxley, is advising owners to 'Brush Them, Check Them, Treat Them' and take some simple steps when it comes to improving their furry friend's oral health.
Sara Rolfe, senior veterinary nurse for Best Friends Veterinary Group, said: "With veterinary research showing up to 80% of dogs and cats having some sort of dental disease, it is one of the most common health problems in pets due to a combination of dietary and genetic factors. "Dental disease is often caused by a buildup of an invisible coating of plaque on your pet's teeth and this may lead to simple gingivitis which if left unattended can cause irreversible disease which can lead to loss of teeth and extensive pain for the pet. "As with humans, the key to preventing diseases so pets don't suffer in silence is daily tooth brushing and statistics show owners are lax when it comes to this and checking their pet's teeth in general. "We all hope our pets won't need dental treatment – especially if owners have been caring for their teeth from an early age. However, if they do, vet practices are here to help."
Signs of dental disease with a pet include bad breath and not wanting to eat, but more commonly there are other signs that you will only see when examining their mouth. Cats and dogs generally suffer in silence which is why it is so important to regularly check your pet's teeth. Signs of dental disease which may be present include bad breath and a change in eating habits, but more commonly there are other signs that you will only see when examining their mouth.
Five top tips for owners when it comes to a pet's dental health are…
● Brush your pet's teeth regularly, ideally every day ● Introduce tooth brushing to your pet as young as possible ● Take your pet to the vet regularly for dental health checks ● Be aware of any changes that might indicate dental health issues e.g. bad breath ● Feed your pet a dental friendly diet
If you want to speak to the Best Friends team about a weight check for your pet, please call the main hospital in Peterborough on 01733 562904 or visit www.bestfriendsgroup.com for further information.
Leave a Reply