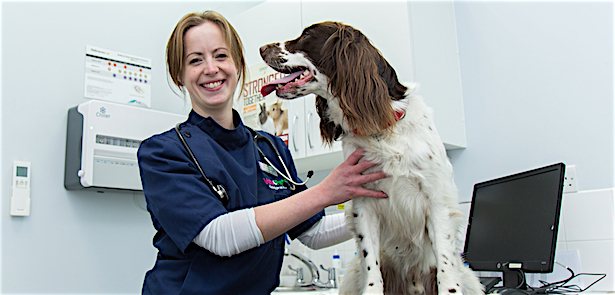 Everyone's feeling the pinch – bills are going up, and there often seems to be more month than money. This can be especially hard on people with pets – our furry friends are part of the family, but paying for their needs can feel daunting when there's so much else to pay for, and it sometimes gets pushed down our list of priorities. The Moment talked with vet, HOLLY NORMAN, to get the inside track on how your own local vet works, and how to make the most of the services they can offer
Tell us how things are with you at the moment

Very busy! But also… very stressful. The veterinary profession is going through some hard times at the moment – as a profession we're chronically understaffed and overworked, and we lose a lot of vets each year, too – they just burn out and decide to do something else. Sadly, we're experiencing more abuse online now, something I've notice happen more and more frequently in the last few years. We're absolutely focused on trying to do more for less for our clients, but the truth is our overheads are very high – and most of it goes on keeping equipment running or upgrading essentials. Another factor is bills: business rates aren't capped, so while my own gas and electric bills doubled at home, here at the surgery they quadrupled.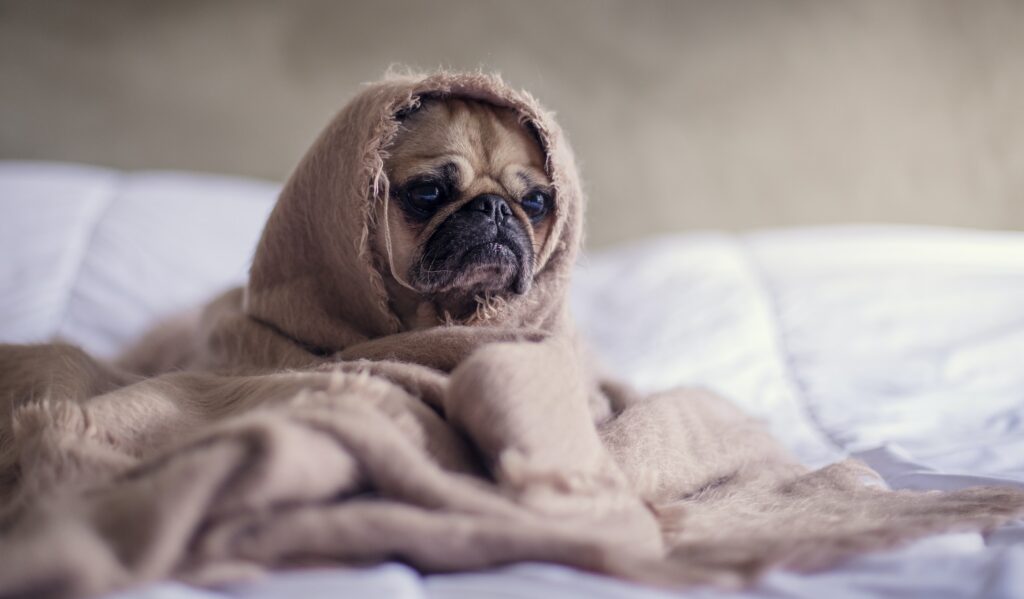 The cost of living must be affecting your clients and their animals, too

Yes, it's so hard on so many families. We're seeing many more animals being signed over because their owners can't afford treatment, or unfortunately even having to put them to sleep – they just can't afford to fix them. People are also leaving it longer to contact us when their pet is ill because they are worried about the cost – but when they finally bring their animal in the condition may have progressed to the point where it's more expensive or worse still, past the point where we can help.
So, how do you begin to tackle this?

We are working with a lot of charities to get people help with their bills. We work a lot with Wood Green, the RSPCA and Cats Protection – all fantastic charities that are out there looking after people who can't afford to look after their pets. They ring us up if someone is really going to struggle to afford to see a vet, Wood Green for example will often pay for the consultation, just so that the pet can come in and be seen.
Another thing I will always recommend is: don't wait until your pet is sick to think about the cost – I would urge anyone reading this to make sure they get some kind of pet insurance, even the ones at the cheaper and less comprehensive end of the market are better than nothing. Or have a savings account and pop as much as you can in each month, just to offset that moment when Fluffy decides to swallow a length of string, or whatever.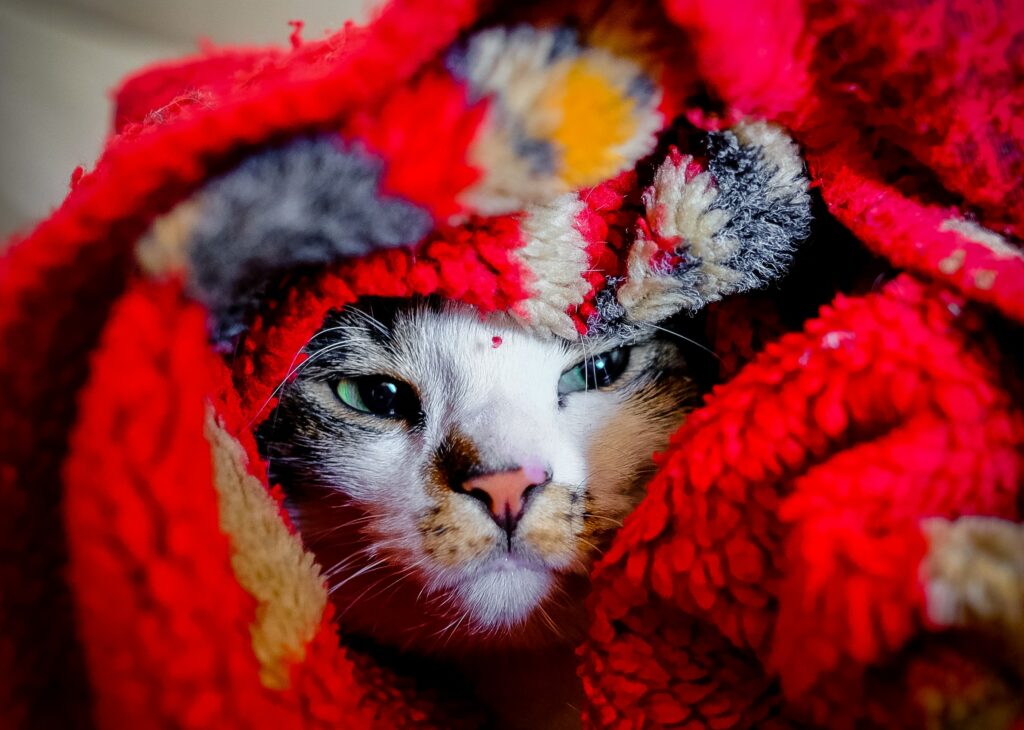 We're also always here to call for advice, and we don't charge for that. If you're worried about your pet and want to know whether to bring them in, we can either try to answer your question or point you towards a number of very useful websites that can be the first (and free) port of call, to help you make decisions about your pets treatment.
---
Help is at hand for you and your pet
Here, Holly shares advice and resources on managing the practical and financial challenges that can come with owning a pet.
Assistance with vet bills
Wood Green can sometimes offer assistance with veterinary bills, depending on the circumstances. Telephone 01480 832800 and ask for extension 1281.
Wood Green also have a free 'behaviour advice service (https://woodgreen.org.uk/book-an-appointment/)
Dogs Trust https://www.dogstrust.org.uk/dog-advice/health-wellbeing/emergency-fund
Blue Cross https://www.bluecross.org.uk/veterinary-care-fund-client-information
Cats Protection offer assistance with neutering and chipping https://www.cats.org.uk/what-we-do/neutering/financial-assistance
RSPCA Leicestershire, Peterborough and Rutland Branch can be reached on 01162 336677
Online pet health
Vet Help Direct have a symptom checker and poisons guide. Visit https://vethelpdirect.com/

Further tips and advice
Preventative healthcare is important. Vaccines, and flea and worm treatments help prevent problems and many practices now have health plans that spread the cost of these over the year. Some local charities offer assistance with the costs of neutering. Like getting your car serviced – it's a smaller cost now to prevent bigger costs later.
Do get pet insurance. The best policies are ones that are 'lifetime', but even a cheaper policy is better than nothing.
If your pet is on long-term medication, it is often worth asking your vet for a written prescription so you can get the medication online. These internet pharmacies can bulk buy large amounts of medications and don't have all the running costs of a veterinary practice, so can offer lower prices. Your vet will still charge to write the prescription but the long-term savings can make this worthwhile.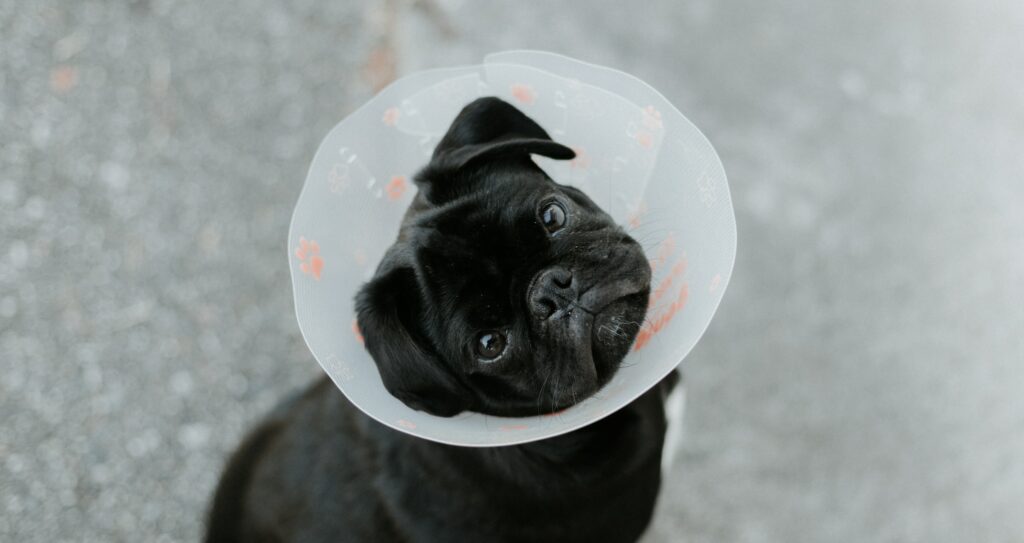 It is free to call vets and ask for help. Most practices will be able to give advice over the phone or be able to talk you through options if cost is an issue. Vets are also used to talking about costs and can usually explain what the alternatives are or how to budget for ongoing conditions.
There are also online/virtual vets that can offer advice. Access to these online consultations is sometimes included with your pet insurance or vet practice health plan, so it's worth checking your small print.
Some vets offer a payment plan through a credit company, so it's also worth asking if this is an option.
Don't give your pet any medication that has not been authorised by a vet – some can be dangerous. For example, paracetamol is very poisonous to cats. Ibuprofen is poisonous to both cats and dogs.
Recently the Royal College of Veterinary Science (RCVS) – who regulate all the vets in the UK – have brought out new rules about antibiotics, and flea and worm treatments. These rules mean that a vet has to see your pet again to prescribe any of these kinds of medications, even if your pet was in the vet practice not long ago. So, if your pet has an appointment coming up, ask your vet to make a note about dispensing flea and worm treatment for you at a later date, even if you don't need any straightaway.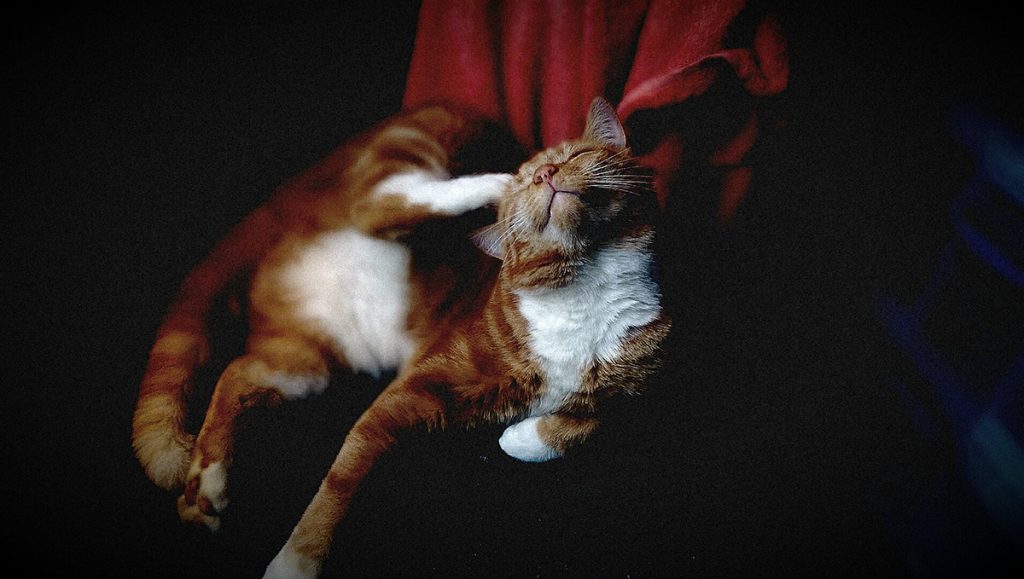 Before getting a pet

Is now the right time? Sit down and make sure that your outgoings aren't tipped over into 'unmanageable' by all the costs, which do add up. Consider initial costs of purchase, plus all the toys, collars, leads, beds, food, vaccinations, flea and worm treatment, microchip, neutering, insurance, kennels/cattery, cat carriers, dog crates.
Ask yourself if you're choosing the right breed. Flat-faced dogs are known for being more susceptible to certain illnesses and cost more to insure. Bigger dogs require more/bigger sizes of medication and hence cost more than smaller dogs. Poodles and poodle crosses (such as cockerpoos) often don't shed their coat so will need to go to the groomer every six to eight weeks to have their coat cut, which can be expensive.
What happens if they get poorly? Are you going to get them insured, or have a savings account to pay for any vet bills? If owning a pet isn't within your budget, what about signing up to a dog walking service instead, or consider fostering for a charity?
Get help with finding out if a pet is right for your current budget with the RSPCA's pet calculator: https://www.rspca.org.uk/adviceandwelfare/costofliving/petcalculator
And finally…

Be kind to your vet – we are here to help!
https://www.bva.co.uk/take-action/end-the-abuse-of-veterinary-professionals/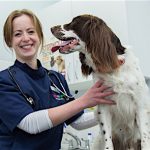 Dr Holly Norman BSc(Hons) BVetMed MRCVS
Veterinary surgeon and Practice Partner at:
● Peterborough Vets4Pets 231-233 St Paul's Road Peterborough PE1 3RL Tel: 01733 890777
● Bretton Vets4Pets Inside Pets at Home Unit 2 The Bretton Centre Peterborough PE3 8DN Tel: 01733 261094
Leave a Reply