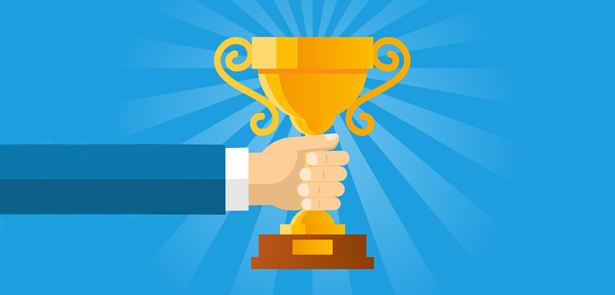 Since 2012, Best Friends has recognised its veterinary and support staff by hosting an annual awards evening to celebrate various staff members and practices. Chelsea Sharman of Best Friends reports
Saturday, 8 October 2016 saw our 25th Anniversary Awards Evening, held at Hallmark Hotel, Bar Hill. It's a night that really is dedicated to celebrating our amazing staff and all the hard work they do throughout the year. Staff are invited to enjoy a three course dinner with drinks followed by a disco, and this year, to mark the 25th Anniversary, they were also invited to spend the night in the hotel and make use of their excellent facilities such as the pool and spa during their stay.
This year, sponsors included a huge range of companies, including small local businesses and large corporations within the veterinary industry. Sponsors put forward sums to cover rooms, tables, the DJ, the photographer, stationery and decorations and we are very grateful to all who were generous enough to help with our event.
The Awards are chosen for the staff by the staff, and are distributed largely based on who receives the most votes. Awards distributed this year included our annual awards of 'Best Receptionist/Assistant', 'Best Nurse' and 'Best Vet' as well as 'Outstanding Contribution' and 'Unsung Hero' which recognises Head Office staff as well as surgery staff. For the first time ever we also awarded 'The Practice with the Best Facebook Page', 'Highest Sales of Happy Paws Food' (our own premium pet food), and long serving staff to recognise ten plus years of service.
Broadway Veterinary Hospital
158 Broadway, Peterborough
E:
T: 01733 562904
www.bestfriendsgroup.com
We would like to thank: ATP, NVS, Auditel, Bayer, Braemar, Buckles Solicitors, Crowson & Ward, Dechra, Elanco, GA Pet Food Partners, Hill's, Idexx, Insurewise, Kia, The Moment magazine, Natures Menu, PCS, Pet to Vet, Premier Vet Alliance, Royal Canin, Shire Insurance, VBS Direct, Vets Now, Vetsure, Virbac, Walters, Welcomm, Winham Hughes and Zoetis. 
Image: www.freepik.com/free-vector/business-trophy-vector
Leave a Reply