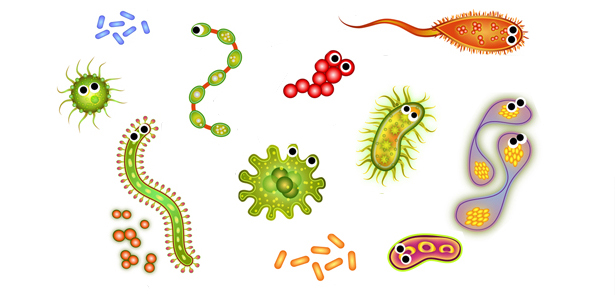 Above-average winter temperatures, regular downpours and a damp atmosphere provide the perfect environment for pet pests and germs to thrive – but help is at hand with expert advice from Best Friends veterinary group...
Many of us suffer with coughs and colds during the winter months and we just have to grin and bear it. For pets, however, many of the ailments most likely to affect them can be easily vaccinated against. These can also be very difficult (and costly) to treat and recover from once your pet has become infected, and include nasties such as Leptospirosis (Weil's disease), which can be contracted simply by an animal coming into contact with water contaminated by rats' urine.
What can my pet be vaccinated against?
● Dogs: Distemper, Infectious Canine Hepatitis, Parvovirus, Parainfluenza, Leptospirosis* If you wish to board your dog: Kennel Cough ● Cats: Cat Flu, feline Panleukopaenia (feline Enteritis) and Feline Leukaemia virus* ● Rabbits: Myxomatosis and Viral Haemorrhagic Disease * Additional vaccinations and pet passports are also required if your pet is going overseas with you. Your vet can tell you everything you need to know about vaccinations, which are quick and easy to administer. Some pets will need what is known as a 'booster' shot, say, once a year, so that the vaccine remains effective. Once you acquire your new pet, make sure you assess what vaccines it may or may not have had, and ask your vet for advice. Once an animal is part of an inoculation programme, not only will it be safe from some pretty horrible illnesses, it will be part of a bigger picture, helping to stop the spread of diseases and keeping the pet population at large healthy and disease-free.
Pests and parasites
Parasites are another problem for pet owners that can be solved quickly and easily with the right course of action. Pet parasites come in two basic forms: internal and external. Internal includes worms; external includes fleas, ticks and mites. Worming and long-term flea treatments are incredibly easy to administer to your pet – you can do it in your home. Some worm tablets are even designed to taste like treats, so your pet will happily scoff them down, saving you the trouble of having to hide tablets in pet food and wondering if you've been successful. Depending on how much socialising your dog does with other animals, you can dose with flea treatment once a month; worming needs to be done about once every three months.
Healthy Paws Payment Plan
At Best Friends, we believe in making basic pet care easy and affordable for all pet owners. Our Healthy Paws Payment Plan is designed to make yours and your pet's life hassle free! By simply paying a standard monthly fee, you and your furry friend can benefit from huge savings on annual health checks, vaccinations, flea and worm treatments and VIP discounts off all our other products and services! Our plan is available for cats, dogs and rabbits and follows a six tiered payment structure based on which type and/or size of animal you have. All we require from you is a signature to set up the monthly direct debit* and you are notifed by our surgery staff when your pet's treatments and boosters are due for collection. It's that simple! You will also be the first to receive special marketing offers only available to our VIPS, 10% off all products and services within our practices** AND a huge 25% off our Happy Paws premium brand pet food. Now how's that for VIP treatment?
Pricing
● Rabbit – £6.50 per month ● Cat – £12.95 per month ● Small Dog (under 10kg) – £11.95 per month ● Med Dog (10 – 25kg) – £13.95 per month ● Large Dog (25 – 40kg) – £14.95 per month ● Giant Dog (over 40kg) – £19.95 per month Becoming a VIP on our Healthy Paws Plan is EASY, just drop into your local practice and sign up today! * price dependent on type/size of amimal, £5 sign up fee applicable. ** including medication and surgery costs, but not applicable with any other offers.
Broadway Veterinary Hospital 158 Broadway, Peterborough E: T: 01733 562904 www.bestfriendsgroup.com  
Image: www.freepik.com/free-vector/biology-organisms_766984.htm  
Leave a Reply