Pet answers: down in the mouth (and eyes)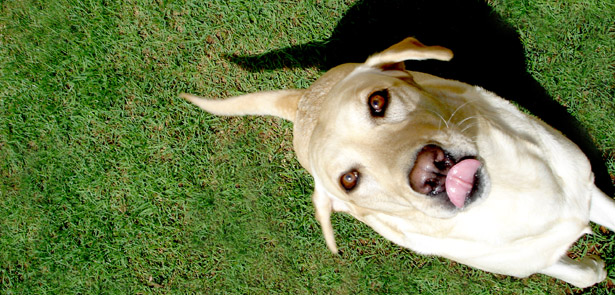 Don't settle for pet theories, get pet answers! Veterinary surgeon Cees Bennett answers your animal health questions  
MY FRIENDS ARE TELLING ME TO FEED MY DOGS A RAW DIET. WHAT DOES THIS MEAN AND IS IT A GOOD IDEA?
Raw feeding is feeding your animal with a variety of fresh ingredients including meats (often including bones), vegetables and fruits and sometimes a non-starchy wholegrain. This can be done by someone making up their own meals or by buying ready prepared raw diets, which are often bought frozen. The subject is emotive and controversial as the supporters of raw feeding and those for feeding traditional pet food often disagree strongly about the health benefits of the respective diets. There is not enough space here to go into a huge amount of detail (maybe for a future issue) but personally I would support anyone feeding a suitable diet and both raw diets and traditional diets can be fine. Those who approach raw feeding without knowledge can cause problems. Specific animals may do better on raw, such as those with dietary sensitivities or allergies, and some do better on dry diets while convenience and cost also need to be considered. If anyone is interested in feeding a raw diet feel free to come and discuss it with me or visit www.naturesmenu.co.uk as this provides some good advice.
MY DOG'S BREATH SMELLS REALLY BAD EVEN THOUGH HE HAS DENTAL STICKS, WHAT IS WRONG?
Periodontal disease is one of the most common conditions seen by vets today. The problems begin when plaque and tartar build up on your dog's teeth and the bacteria harboured attack the gum tissue and attachments at the roots of the teeth, as well as entering the blood stream where they can cause issues for internal organs. The bad breath you can smell is almost certainly an indication that there is some periodontal disease present. Unfortunately, just having dental chews does not guarantee clean teeth, often because dogs will only use a small area of their teeth to chew the treats but also because there will still be food debris around other teeth and the bacteria are hiding below the gumline. Certain diets, such as those with dry biscuits or with raw meaty bones (see earlier answer) are better at cleaning the teeth. Brushing your dog's teeth and other oral hygiene routines can help but the first step is to have your dog's mouth examined by a vet to ensure there are no major issues or rotten teeth. Sometimes a scale and polish (and removing any bad teeth) is the best course of action before an oral hygiene programme is started at home.
MY CAT HAS HAD A GREEN DISCHARGE FROM ITS EYES FOR THREE DAYS. SHE SEEMS FINE, BUT SHOULD I GET IT CHECKED?
Simple answer: yes! Any discharge from the eye is of concern but especially if it is green or yellow as this suggests a bacterial infection. We may not know what the underlying cause is but without treatment there is a significant chance of damage to the eyes. Until you can get a vet appointment you can bathe the eyes with cold boiled water or cold black tea (an old wives tale that works) but try to be seen as soon as you can.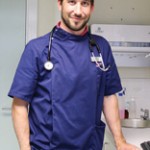 Do you have a pet or animal health question? Send it to us at: Cees will endeavour to answer all questions, whether published or not!  
Cees Bennett BVetMed MRCVS Veterinary surgeon and Joint Venture Partner at: Peterborough Vets4Pets 231-233 St Paul's Road Peterborough PE1 3RL Tel: 01733 890777 & Bretton Vets4Pets Inside Pets at Home Unit 2 The Bretton Centre Peterborough PE3 8DN Tel: 01733 261094
Leave a Reply