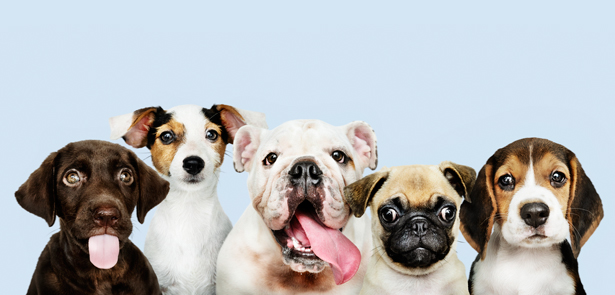 Paws Doggie Bags specialises in baking tasty dog biscuits and treats using only 100% natural humangrade ingredients. Not only is this food your dog will love – it's made with love by people who care about their dogs, so you can be confident that you are giving your dog truly healthy treats
It was personal experience that led Joan Edwards, who owns the business, into hand-making better quality dog treats. She started to become aware of what goes into mass-produced dog biscuits when her black Labrador, Alfie was diagnosed with Inflammatory Bowel Disease. Joan suffers with the same condition and so knows only too well the effect that diet has on day-to-day health.
'I love dogs. I think they are the most amazing of animals, and every day I see what a huge positive effect they have on their owner's lives and wellbeing. All the products we sell have been developed alongside our customers, and are handmade in our local kitchen to ensure quality and consistency. Nothing is mass-produced. I refuse to compromise on the quality of the biscuits. If I need to cut costs to avoid putting up our prices I always look to do it through reduced or cheaper packaging.'
Joan sources as many ingredients as possible locally, and her team works with a network of canine testers, young and old, which includes dogs with sensitive tummies and skin complaints. 'We aim to have fun with our customers and their owners, and love to work with them to develop what we sell.'
You can meet Joan on Stamford market on Fridays and at some of the local markets throughout the year. She also personally bakes at the company's premises on Oakham Enterprise Park, where the team hand-make their products. Paws Doggie Bags also offer an excellent range of high quality, grain-free complete dog food to support your dog from puppyhood to senior years, as well as special premium food for working dogs – and now grain-free complete cat food too.
Image: www.freepik.com/free-photos-vectors/background
Background photo created by rawpixel.com – www.freepik.com
Leave a Reply