Bringing people and pets closer together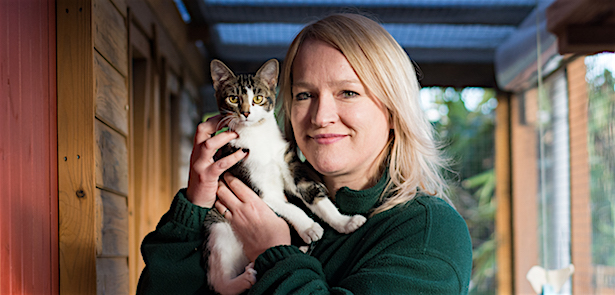 You can ASK WOOD GREEN anything about owning a pet. From health tips to wellbeing advice that makes a difference, the Wood Green team can help pet owners and their pet to get the best out of life.
Wood Green, The Animals Charity know that owning a pet is one of the most rewarding things you can do. Giving a pet a loving home, whilst also gaining a new best friend who will bring lots of love to your home.
Wood Green exists to change the lives of pets and their owners bringing them closer together. Whether you are considering having a pet in the future and need guidance on pet choice, or you already have a pet and need some general advice or intensive support, Wood Green, The Animals Charity offer free pet advice to anyone who needs it. They can help you to find your perfect pet, to understand how best to care for your pet and how to improve pet behaviour and your relationship with your pet.
In pride of place at their Godmanchester centre is their new Welcome Centre, where their dedicated team can help you with pet advice face-to-face alongside their existing pet support phone line. In a year, this unique service has helped over 2,000 pet owners and through behaviour advice and support managed to keep over 250 pets and their families together at a time when they thought giving up their pet was the only option.
Wood Green's dedicated teams are there to listen and give you the help you need. From coping with a new puppy to advice about preparing a pet if you are about to move home, their experts continuously help pet owners and their pets to live in harmony and get the best out of life.
If you are interested in taking home one of their pet, Wood Green carefully match every pet looking for a new home with the personalities and lifestyles of owners. They guide you through the homing process with knowledge of each pet's individual lifestyle or training needs and any medical issues he or she may have – a pet they've taken the time to know.
Life can also be unpredictable and if pet owners are no longer able to care for a pet, Wood Green offer help with that too.
Visit woodgreen.org.uk or to contact Wood Green's pet advisors call 0300 303 9333 ext. 1281 or email: .
Leave a Reply