The London Swing Orchestra – a band with an impeccable pedigree!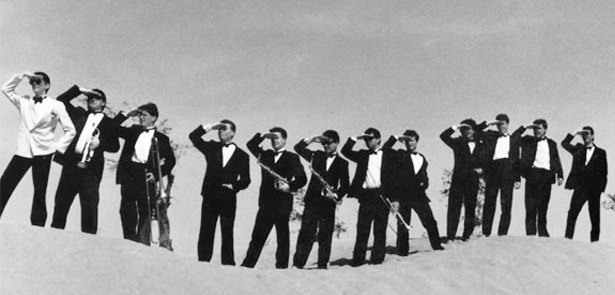 The London Swing Orchestra celebrate 30 years of fabulous music-making this year, and on Friday, 10 July they will be in Peterborough to share that music with fans
The orchestra was formed by Graham Dalby for a VE Day event at The Hammersmith Palais in 1985. It became a full-time professional orchestra in 1987, and over the years the profile of the ensemble has rocketed, with performances including important Royal events such as the 40th birthday of Princess Margaret and the 90th of HM The Queen Mother at Buckingham Palace, and high society soirees such as the 21st birthday of Kate (now Duchess of Cambridge) Middleton.
The orchestra saw in the Millennium at Claridges and during the 2000's performed in Rome and Milan for Valentino. Recently, the orchestra have released three of a four-album anthology of jazz and swing from 1920 to 1965 with Upbeat Records, as well as commenced on their nationwide tour.
The London Swing Orchestra
Friday, 10 July, 7.30 pm
Key Theatre, Embankment Road, Peterborough
Leave a Reply