AC/DC UK at The Met Lounge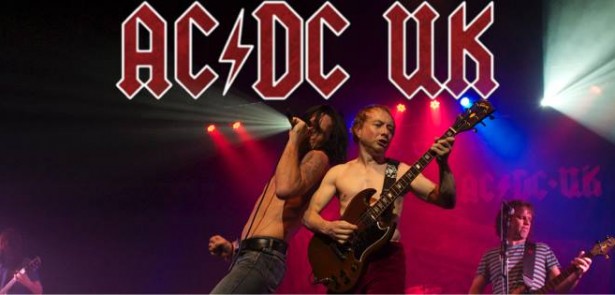 Are you ready to jump on the Highway to Hell with AC/DC UK; a tribute that will have you rocking the night away to classics from this legendary band!
This AC/DC tribute band have spent several years touring both the UK and Europe and now they will be bringing their spectacular show to The Met Lounge on Saturday, 7 February.
They will cover songs from both eras of AC/DC faithfully, featuring both Bon Scott and Brian Johnson performances. Including hits all the way from 1976's High Voltage, up to 2008's Black Ice. You could be fooled into thinking you were watching the real thing, as they stay true to the band's trademarks including Angus Young's strip, Gibson and Gretsch guitars, and even Bon Scott's iconic walk through the crowd with Angus on his shoulders.
AC/DC UK will be at The Met Lounge on Saturday, 7 February at 7.30 pm. This event is for 14 years and over with 14- to 16-year-olds being accompanied by an adult. Tickets are £7 and available from See Tickets. To find out more call the venue on 01733 566 100, or visit www.facebook.com/TheMetLounge

Leave a Reply