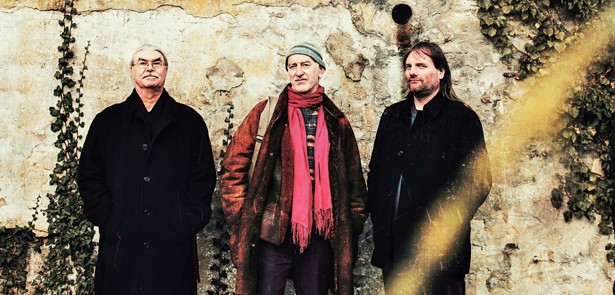 Since his departure from folk-rock pioneers Steeleye Span at the end of 2013, legendary fiddle player Peter Knight has turned his full attention to his trio Gigspanner, and in the process has firmly established their burgeoning reputation as one of the most innovative acts on the folk/roots scene, securing a reputation for dismantling traditional music and song and reassembling it in an intriguing, imaginative and beautiful way...
"For me, the best experience that I can have in the moment of playing is feeling that I never want the music to end," explains Peter. "In Gigspanner, this happens all the time. There are moments when I look over at Roger and Vincent and I can see and feel that we are all in the same place musically, and that none of us want to break the spell.
"People frequently comment that our gigs are never the same twice because the music is ever changing within the arrangements. We put it together that way. Note for note has its place within a performance, but to remain open to the possibility that the music might want to take you somewhere else all of a sudden, is something that we value.  Regardless of musical interests, audiences will not leave with an empty feeling."
2016 has started on a high-note for Gigspanner, with Peter being awarded Fatea Magazine's 'Best Instrumentalist of 2015' accolade, and Gigspanner's latest album 'Layers of Ages' appearing on several 'Best Albums of 2015' lists, which include those compiled by R2 Magazine, The Telegraph and BBC Radio Merseyside.
"With his trio, Peter Knight breaks new ground and is second to absolutely nobody…ground-breaking, engaging, frequently astonishing, Gigspanner deliver a quite simply superb set"
Maverick Magazine
"Magnificent….a feast of imaginative music"
5***** The Telegraph ('Best Folk Albums of 2015')
Gigspinner
Friday, 18 March, 7.45pm 
The Key Studio, Embankment Road, Peterborough 
Box Office: 01733 207239
Leave a Reply