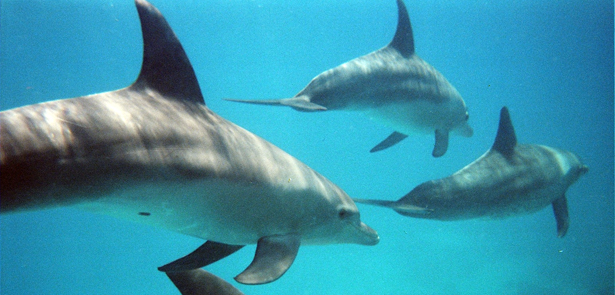 Swimming enthusiast Adam Walker – featured in the Business Moment last year – has just conquered number six of the world's seven toughest swims. With New Zealand's Cook Strait now ticked off there's just one challenge left. Benedict Vanheems talks to this inspirational sportsman
Adam Walker is one of the most determined characters out there. Swimming is his chosen sport, a sport that's accessible to all yet few would think to take it to the extremes that Adam has. Adam is aiming to complete swimming's ultimate challenge, the Oceans Seven, a group of seven long-distance swims scattered across the globe: the Irish, English, Catalina and Molokai Channels, the Tsugaru Strait, the Strait of Gibraltar and, completed in April, the Cook Strait.
'These swims test you to the limit and then demand more'
The full set has only ever been bagged by one person – Mr Redmond of County Cork, Ireland. Adam plans to be the next thanks to his dogged determination and sponsorship from individuals and companies such as Peterborough-based Indesit Shop. I caught up with Adam fresh from New Zealand having completed his Cook Strait swim.
The penultimate swim of his Oceans Seven saw him swim from the country's North Island across to the South. On his way he wrestled with not one but three strong currents – and passed through shark-infested waters. This isn't swimming for the faint-hearted! At 26km the Cook Strait is an awesome undertaking. Tackle this one and you are truly among the world's elite swimmers. 'These swims test you to the limit and then demand more,' says Adam, who completed Cook Straight in just eight hours, 36 minutes.
'The trick is to remain calm and visualise the end point. In my head I've already completed it – I just have to get on and actually do it!'
What's going on inside Adam's head when he's tackling the aquatic equivalent of Mount Everest? 'I always think positively. I'm an experienced swimmer and know I can take it on so the trick is to remain calm and visualise the end point,' he explains. 'In my head I've already completed it – I just have to get on and actually do it!' It all sounds like pretty good business advice, too – although next time you talk metaphorically about 'swimming with sharks', just keep in mind that Adam has done it for real…
The swim will go down as one of his most memorable thanks to the company of other, quite different marine creatures – a pod of dolphins. They joined Adam on the swim for… [cont]
Leave a Reply