Try Nordic walking at Sacrewell Farm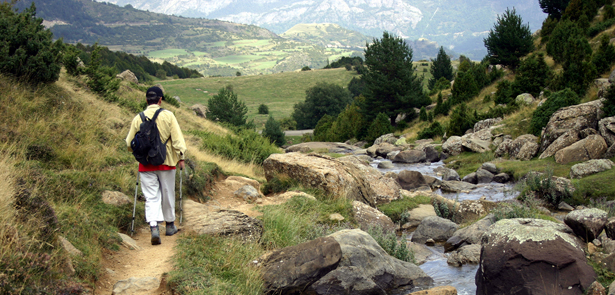 If you're looking for a new way to shift the Christmas pounds, want to meet new people and fancy getting out in the fresh air this January, then look no further than Sacrewell near Wansford
The heritage farming attraction is hosting beginners' Nordic walking sessions on Friday mornings throughout January, followed by an optional social in the café afterwards.
Sacrewell Farm is a 550-acre site, with right of way footpaths on hard-standing and through fields, so makes a great venue for country walking. They are working with qualified instructor Kathy Horner for four weeks to get the group moving, and if successful, hope to make the sessions a regular event.
Events manager Megan Allen said: "Nordic walking uses poles for upper body exercise as well as lower, and has numerous health benefits regardless of age or ability, including increased fitness, better posture and weight loss.
"As Sacrewell's in such a rural area, we wanted to encourage people who might not easily access other exercise classes to get outdoors and enjoy the beautiful landscape that we're a part of."
Sacrewell is just off the A1/A47 and there is free parking and a café on site, making socialising afterwards easy a well.
Megan added: "We're hoping that if these sessions are a success we can have a regular walking group at Sacrewell every week."
The first session is on 8 January from 11am and is free to all. It will be followed by a question and answer session in the café.
There will be three further sessions on 15, 22 and 29 January and it will cost £40 for the course. Equipment will be provided but please wear comfortable walking clothing and shoes.
We will be walking, whatever the weather. For more information about Nordic walking, visit www.nordicwalkit.co.uk
Sacrewell is open from 10am to 4pm on select dates in January and under twos can visit for free.
For information and updates visit sacrewell.org.uk
Leave a Reply