Transform your Christmas leftovers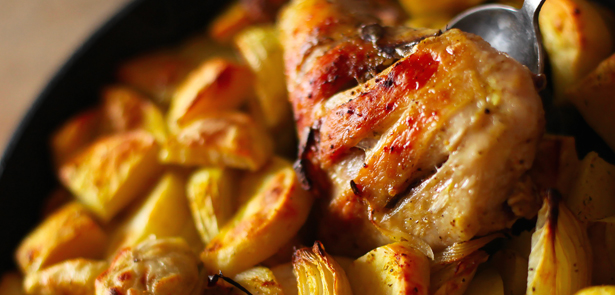 Bubble and squeak
SERVES 4 Bubble and squeak is a great recipe for using up your Christmas dinner leftovers. Serve it with lashings of gravy. Ingredients: ● 1tbsp oil ● 450g cooked roasted potatoes, finely chopped ● 1 onion, finely chopped ● 200g cooked meat, chopped ● 225g cooked vegetables, such as sprouts, parsnips or carrots ● 1 tsp chilli cooking paste ● 1 packet Schwartz Mix for Roast Turkey Gravy ● Salt and black pepper to season
Method:
1 Heat a large, non-stick frying pan and add the oil. Fry the potatoes and onions together for five minutes. 2 Add the meat, vegetables and chilli cooking paste and fry for a further 10 minutes, stirring constantly. 3 Make the gravy following the packet instructions and serve with the bubble and squeak.
Creamy turkey and ham stroganoff
SERVES 4 This dish is based on a traditional beef stroganoff, but uses leftover turkey and gammon instead, to make a tasty, creamy supper dish. Ingredients: ● 1tbsp oil ● 300g mushrooms, sliced ● 1 tsp paprika ● 300g leftover roast turkey, diced ● 100g leftover cooked gammon, diced ● 100g chestnuts, halved (optional) ● 300ml (half a pint) soured cream
Method:
1 Heat the oil in a large frying pan and fry the mushrooms and paprika for two to three minutes. Add the turkey, gammon and chestnuts and cook for a further two to three minutes. 2 Stir in the soured cream and simmer gently for a minute or two. Season to taste. 3 Serve with rice or pasta.
Further information For more seasonal leftovers recipes visit www.lovefoodhatewaste.com
Image: www.freepik.com/free-photo/close-up-of-frying-pan-with-chicken-and-vegetables
Leave a Reply