THRIVE Vegan Christmas Festival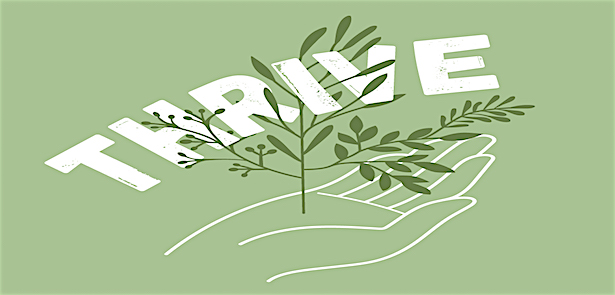 With the interest of adopting a plant-based diet or vegan lifestyle increasing every day, Peterborough's Vegetarian and Vegan group felt now would be a great opportunity to host Peterborough's first ever Vegan Christmas Festival.
Promoted under their new festival brand, Thrive, the event will be held at the Fleet, Fletton on Sunday, November 25, 2018 from 10am until 5pm.
People can expect to purchase a variety of goodies including cruelty-free cosmetics, plant-based food, scrumptious cakes, eco-friendly essentials, handcrafted gifts, vegan cheeses and so much more. There will also be interactive stalls hosted by local animal movement groups, a photo-booth, outdoor food trucks and a kid's festive craft corner. Throughout the day there will be multiple workshops covering topics such as vegan pregnancy, plant-based bodybuilding and the use of plants in medicine.
Completely inclusive, the city's first big vegan event appeals to, vegans, vegetarians, those transitioning and those who are just curious.
A group spokesman said: 'We are incredibly excited to bring not only the city's first vegan Christmas Festival, but the city's first big vegan event full-stop, to vegans, vegetarians, those transitioning and those who are curious. There will be speakers, workshops and we have space for more than 50 stalls.'
'Interest has already been high, but there is still time to apply to book a stall – all products sold on the day must be 100% vegan and we are trying to make the event as eco-friendly as possible too.'
"We want THRIVE to be all-inclusive event that connects our city's people together. We hope that this will be the first of many Peterborough based vegan events of this scale. We cant wait to see you there!"
It will be free to enter and a totally not-for-profit venture. There is a suggested donation of £2–£3 to cover costs – anything left over will be donated to a vegan charity to be determined.
---
THRIVE Vegan Christmas Festival
Sunday 25th November 10am-5pmThe Fleet, Fletton, Peterborough PE2 8DL
There will be a mixture of food stalls, gift stalls (for your cruelty-free Christmas presents), homeware, bathroom products as well as makeup, T-shirts, vegan cheeses, local activists and lots of festive fun.
FREE to the public – donations welcome. There is ample parking at the venue and it is on the city's main bus route. For more details, email 
The group holds vegan food shares open to all on the third Wednesday of every month at the Soul Happy Wellbeing Centre in the city centre. For more details, visit facebook.com/PeterboroughVeg
Leave a Reply