The evenings are getting longer – so why not your hair?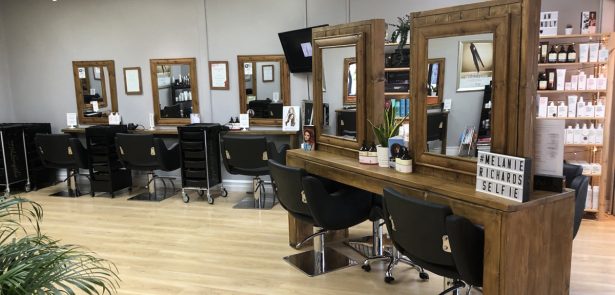 At Melanie Richard's Hair & Beauty we offer award winning Great Lengths hair extensions.
Great Lengths offer 100% ethically sourced human hair, keeping in line with our cruelty free and vegan choice of products throughout our salon. Not only are they beneficial for the environment they also have zero damage to your own hair and last up to five months with the correct aftercare.
Opting for our Great Lengths hair extensions is not only the best way of adding length to your hair in less than one day, it can also be used to increase the volume and thickness of your hair.
Stylist Honor has now completed her Great Lengths Extension course and is able to carry out extensions alongside salon owner Melanie.
Melanie has been working with Great Lengths for 10 years and is a proud finalist in the Glammies Great Lengths National Awards, with the winner to be announced in March 2022.
If the length of hair is the way you currently desire then don't worry, we have plenty more in store for you with our brand new beauty service! Beauty therapist Signe has now completed her advanced training in Eyelash Extensions and is offering Hybrid 2D and 3D lash extensions.
Add length and volume to your natural lashes with two combined techniques to give you the best of both worlds, especially for those who have naturally sparse lashes.
Get ready for those longer evenings out at Melanie Richard's Hair & Beauty salon!
Melanie Richard's Hair Boutique
100 Bridge Street, Peterborough PE1 1DY. 01733 553600, www.melanierichards-hairboutique.co.uk
Leave a Reply