Sundays: from farm to fork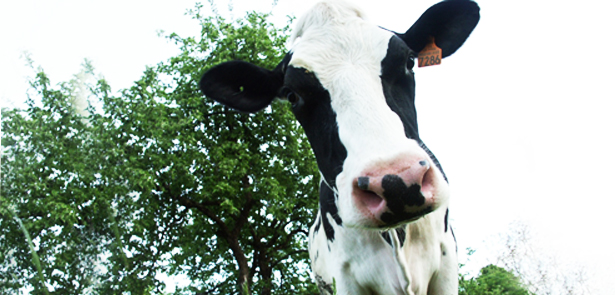 Sundays opened its Peterborough restaurant in 2004 and has continued to thrive in a competitive dining scene, offering a high standard of British traditional roast dinners using locally sourced produce. In summer 2016 they opened their 'BBQ Nights' to critical acclaim. We spoke to David Beever from Sundays Restaurant, to tell us his story of Farm to Fork, top-quality Sunday roasts and smoked BBQ nights
What's life like for an ethical restaurant owner in a developing city like Peterborough?
I love our business, but if I am honest, I'm sometimes pretty knackered! A couple of weeks before Christmas we catered for 800 staff at Greencore's East London Factory (hog roast and roast turkey). The next day we were delivering dinner for the Key Theatre panto crew, then the day after that we were feeding the masses at Coca Cola Peterborough, and Christmas dinners for the folks at St Mary's House. This is on top of helping run our farm, being a family man, running Sundays restaurant. But I do love it, I wouldn't be doing it otherwise.
Why is it important to serve your own home-raised meats to your customers?
I believe that grass-fed animals (our homeraised meat) should be standard practice. More people are finally thinking about what they put on their plates/into their bodies and where it comes from. So naturally, we get a lot of customers that like buying our Sunday dinners because they know the effort and ethics that have gone into them.
So what does farm to fork mean for you?
Growing up on a farm it didn't even occur to me to source vegetables, eggs and meat from anywhere other than directly from farms. We primarily use smallholders to grow our vegetables and produce our eggs. And for meat, some beef from our own herd and then the majority from Gary Simpsons Butchers (2016 Butcher of the Year) who we've worked with since 2004. Ninety per cent of our ingredients are sourced from within a one-hour round trip of the restaurant. We have even won awards for our green and sustainable practices, too.
What awards are these?
We have achieved the Investors in the Environment (iiE) top-level Green Award for the last four years. We even won a 'Great Green Star' with them, too! iiE is an evidence-based accreditation scheme that's a great endorsement of the practices we had in place.
Tell me about your evening menu, BBQ Nights
We have an award-winning smoker from Cookshack in Oklahoma. It really is a magic box! It consistently smokes low and slow throughout the day ready for our 6pm BBQ opening time. We concentrate on St Louis cut ribs, beef brisket and pulled pork shoulder, dry-rubbed then smoked. In addition we offer smoked sweet chilli sausages, smoked chicken wings, all served on various BBQ boards. We do mean veggie and vegan options, too!
 Sundays, 3 Cumbergate, Peterborough PE1 1YR 01733 554334
Leave a Reply