#SummerFun | It's time for some outdoor living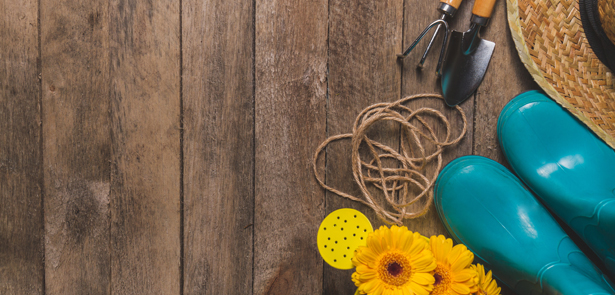 Summer is here, and it's the time of year when your garden – if used creatively – can become a beautiful and versatile extra room for your house…
After months of winter darkness, dank and drizzle, it feels so good to make the most of the longer, lazier days of summer. Be sure your garden is "summer ready" with our handy guide.
1) Get comfortable. If you're planning to make the garden an extra space for relaxing, be sure you get the right kind of furniture. If you plan to sunbathe or read peacefully, then a proper sun-lounger that's padded and comfortable is a must. Make sure you provide the garden with plenty of shade to help avoid sunburn, in the form of gazebos, canopies and parasols. And if you plan to entertain, make sure the table you choose is big enough, with enough chairs!
2) Let's cook! With so many barbecues on the market, it's hard to know what kind you need, and the choice can be overwhelming. What fuel type or cook style should you go for? How big should it be? And what kind of accessories will you need? Choose a company with staff who can answer your questions, to make sure you get best value for money.
3) Looking good. If you plan to spend lots of time outside in the summer, you'll want to make the garden look nice. Gardening isn't just about mowing the lawn: have fun and get creative with decorations such as hanging baskets, topiary, statues – and even mirrors!
4) Consider the wildlife. Before you commence turning your garden into the outdoor space of your dreams, think about the birds, bees and butterflies (not to mention, perhaps, a hedgehog or two) that will almost inevitably want to use the area as well. With wild spaces decreasing, even a tiny patch of unmown lawn or a wildflower patch can make all the difference, as well as looking lovely and providing a point of interest. A pond or water feature can supply drinking water for thirsty critters.
5) Extra time. As long, lazy days turn into nights, friends are visiting and wine has been poured, it seems a shame to go back indoors. Extend the time you spend outside with an atmospheric firepit or a cosy chiminea, and keep the dark at bay with pretty fairy lights, lanterns, or any number of different types of solar light.
● For more on kitting out your garden, visit www.outdoorlivinguk.co.uk
Outdoor Living is one of the largest online sellers in the UK, and have been a major garden retailer for over 15 years. The team know all their products inside out, and exhibit at all the major garden shows across the UK, including RHS Hampton Court and RHS Tatton Park, BBC Gardeners World Live and the Grand Designs Show. They offer a two-year warranty on the majority of products, and a price match guarantee on all products (terms apply). You can get free delivery with online orders or arrange a collection from their distribution centre in Bretton.
Image: www.freepik.com/free-photo/top-view-of-several-gardening-objects-on-wooden-table_1053061
Leave a Reply