Summer eyes at Jan Neville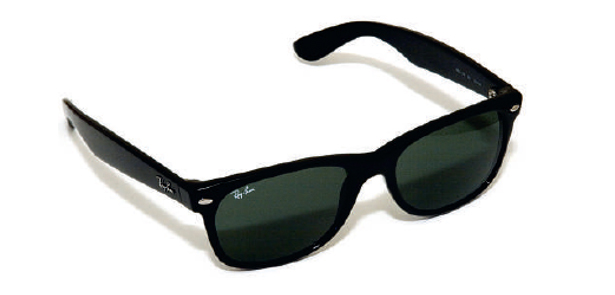 When the summer heat is on, we all know to reach for the sun screen to protect our skin from UV rays – but your eyes may still be vulnerable...
These days, we're wise to the potential damage the sun's rays can do to our skin – everything from painful burning to skin cancer. While travelling abroad or enjoying the summer sun – when we tend to be more exposed – we routinely take appropriate precautions to avoid that damage, and tend to be pretty clued up about which sun screen factors to use.
How often, though, do we check that our sunglasses are giving us the same kind of protection? Our eyes are the most sensitive parts of our bodies, and as such are even more vulnerable to this type of UV damage – but unless specified, sunglasses won't give your eyes the protection from UV rays that is needed. In fact, unless a pair of sunglasses promises 99-100% UV protection, you shouldn't even think about buying them.
Many people buy their sunglasses from a fashion or clothing store because they want to make sure their sunglasses are up-to-the-minute, or closely match their personal style. But visit an optician, and you can have choose highly-covetable, designer sunglasses that also have guaranteed UV protection. And if you usually wear glasses, then an optician can create prescription sunglasses for you, using frames of your choice, and supply expert advice on fit and shape, so the delicate eye area of your face is also protected from the sun.
Jan Neville, of J Neville Opticians in Whittlesey, has been one of the city's leading opticians for over 30 years. His practice offers everything you could expect from such an experienced practitioner, as well as an extensive range of fashion and designer frames, including Ted Baker, Longchamp, Versace and Michael Kors. From initial assessment through consultation, choice of frames and expert fitting, Jan will make sure you leave with the perfect pair of glasses or sunglasses – or both!
18 BROAD STREET, WHITTLESEY, PETERBOROUGH, PE7 1HA
01733 208578
www.jnevilleopticians.com
Leave a Reply