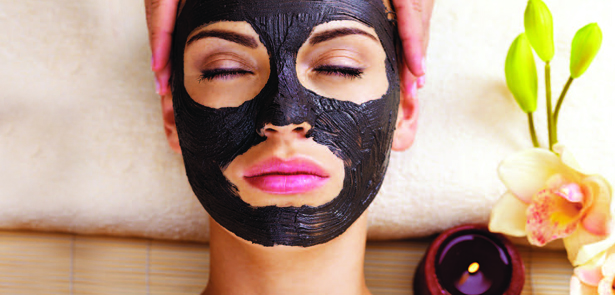 A great range of beauty treatments to get you looking and feeling tip-top for that beach holiday or family wedding this summer
Radiance waxing, massage and nail treatments offer the perfect way to unwind and pamper yourself. They offer head-to-toe solutions and the friendly and qualified staff will put you at ease while you lay back, relax and unwind.
Skincare solutions from Dermalogica® 
Your skin will never feel as clean or as healthy as after one of the professional Dermalogica® treatments. With gentle and effective skincare solutions for every skin type, each treatment is tailored to your specific needs. Radiance offer an extensive range of Dermalogica® products available to purchase so you can enjoy luxury pampering and indulgence in the comfort of your own home.
Touch therapies
Add a little extra pampering to any beauty treatment with these short stress relief massages.
■ 15 mins | £8.00 Mini facial With a free face-mapping service to analyse your own skincare needs this wonderfully effective mini-facial will leave you glowing and radiant.
■ 30 mins | £20.50 Summer special £10 off Biosurface Peel® with FREE Dermalogica® aftercare kit Reveal more youthful skin with the NEW resurfacing treatment from Dermalogica targeting fine lines, pigmentation, acne and scarring.
■ 60 mins | Now just £55.00
Perfect beauty treatments
The treatments you can't live without! From waxing, that essential spray tan or some glamourous eyelash extensions, Radiance has it all, including all your manicure and pedicure needs.
Kiss Me® Organic spray tanning
Divinely scented, long-lasting and non-drying – this is the spray tan treatment you have been waiting for! ■ 30 mins | £22.00
Summer special Summer mini-break beauty package Get ready for the weekend with this all-essential mini package. ■ Half leg and bikini wax ■ Brow tint and wax ■ Mini pedicure treatment ■ 1 hr 45 mins | Now only £39.95 – normal price £53.50
Summer special Summer holiday head-to-toe package Everything you could possibly need and nearly four hours of pure indulgence! The perfect summer treat. ■ Full leg and bikini wax ■ Brow tint and wax ■ Eyelash tint ■ Essential full pedicure treatment ■ Kiss Me® organic spray tan ■ 3 hr 45 mins | Just £79.95 – normal price £110.00 (treatments can be taken separately)
Massage treatments for the mind and body
Release all your tensions, relax and re-energise with a range of massage, hot stones and Indian head massage treatments.
Full body massage
Completely relax and unwind with one whole hour of pure indulgence. ■ 60 mins | £38.50
3D Lipo
This amazing, painless and effective treatment can remove fat, reduce cellulite and tighten skin with instant and long-lasting results. Come in for a free consultation where you can discuss the various treatments with friendly therapists.
To book any of the treatments please call 01733 864 742, email or see more online www.vivacity-peterborough.com/radiance. Summer specials available until 31 August 2015.
Leave a Reply