Spring recipe: Spring green and coconut dal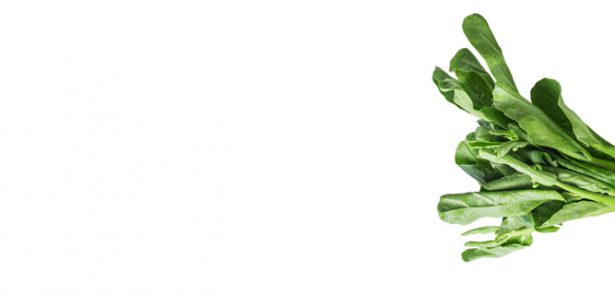 This is a stunningly colourful and healthy meal. Turmeric and ginger are anti-inflammatory and therefore good for digestion, as is coconut oil, which is easily metabolised. Coconut oil is great for stir-fries and curries, or for roasting veg as it has a slightly different flavour to other oils. Serves two
Ingredients
● 1 tbsp coconut oil
● 1 onion, finely sliced
● 1 large garlic cloves, finely chopped or crushed
● 4cm piece of fresh ginger, peeled and finely grated
● 1 red chilli, finely sliced
● 1 tsp black mustard seeds
● 1/4 tsp ground turmeric
● 400ml tin coconut milk
● 100g yellow mung dal lentils, rinsed
● 1 tsp coriander seeds, toasted and ground
● 1 tsp cumin seeds, toasted and ground
● 200g spring greens, tough ribs removed then finely shredded
● handful of coriander leaves
● a squeeze of lime or lemon juice
● toasted coconut chips to garnish
● salt
Method
1 Melt the coconut oil in a large pan. Add the onion and fry on a low heat for 10 minutes, stirring occasionally.
2 Turn up the heat a little and add the garlic, ginger, chilli, mustard seeds and turmeric. Stir for about one minute, until you hear the mustard seeds start to pop.
3 Stir the coconut milk in the can then pour into the pan with the lentils and ground coriander and cumin. Fill the coconut milk can half full with water and add that too. Bring up to the boil, reduce the heat and simmer for about 15 minutes.
4 Add the greens, stirring in small handfuls at a time, then cook for a further 5-10 minutes, until the lentils are tender and the greens wilted. Keep an eye on the liquid and add more water if needed.
5 Season the dal with salt, stir in the fresh coriander and add a squeeze of lime or lemon juice to taste. Serve the dal sprinkled with toasted coconut and a few extra coriander leaves.
EAT FRESH! Enjoy fresh, seasonal food delivered to your door with Riverford Organic's veggies and fruit, meat and more. Explore the full range – and more recipes – at www.riverford.co.uk or call 01803 227227.
Image: www.freepik.com/free-photo/chinese-kale-vegetable-isolated-on-white-background_1016851
Leave a Reply