Spring fashion blossoms at Queensgate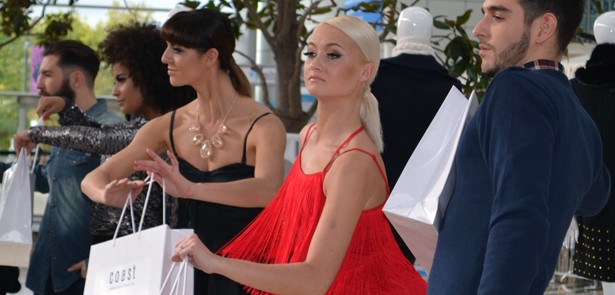 Calling all fashionistas! The biggest fashion extravaganza of 2015 is coming to Queensgate Shopping Centre on Saturday, 2 May...
Featuring over ten explosive spring-inspired fashion performances and showcasing the latest trends and must-haves from the spring and summer collections, the Queensgate Fashion Showcase is a stunningly choreographed and high-energy set of performances presenting the hottest outfits from all the major brands within Queensgate and Westgate Arcade.
Kicking off at 10.30am with 15 shows taking place throughout the day until 5pm, each show will feature a different brand, from H&M to Oasis, Warehouse and Monsoon*. Shows take place outside each store, shoppers can expect prizes and exclusive discounts but ultimately some of the coolest shows the city has seen in years. There will be an abundance of prizes on offer throughout the day: 25 audience members from each show will be handed an envelope containing a number, the one that matches the number inside that store will win an exciting prize.
This year is all about 'fabulous florals', whether it's delicate and abstract or bold and beautiful! So, Queensgate is going all out to inspire with its very own Spring Garden where shoppers can tread the lawn and see what's truly flourishing on the High Street this year. Open on Saturday, 2 and Sunday, 3 May, the Spring Garden will be every fashion-lovers' fantasy wardrobe with exclusive discounts and a stylist on-hand to advise on the season's must-haves.
So, put Saturday, 2 May in the diary as it's set to be a fun-filled day of dynamic dance shows with the hottest looks, prizes to be won and a chance to shake up the SS15 wardrobe.
* Brands participating may be subject to change.
Leave a Reply