Sound Advice: the benefits of healthy hearing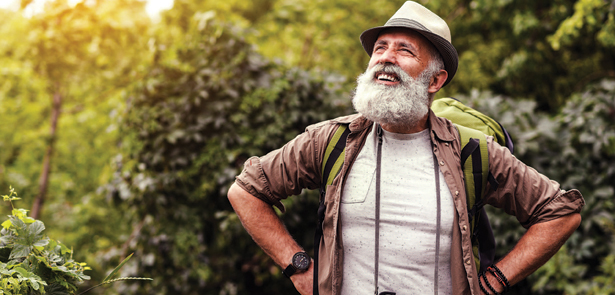 We all visit our dentists and opticians regularly to keep our teeth and eyes in tip-top condition. Sound Advice can help us look after our ears, with regular check-ups
Action On Hearing Loss states that hearing loss affects 11 million people in the UK – that is around one in six of us. Untreated, hearing loss can lead to withdrawal from social situations with family, distress and depression. Without the stimulation of good hearing, the brain can suffer, with research suggesting that hearing loss can increase the risk of developing dementia. Research also suggests that hearing aids may help to reduce this risk. Many people suffer for years with hearing loss before finally seeking help.
With the aforementioned medical conditions associated with hearing, it is very important to seek help as soon as possible. Sometimes temporary hearing loss can be treated by the removal of impacted or excessive ear wax from deep in the ear canal. Many independent hearing healthcare practices offer an ear wax removal service. Hearing aid technology has vastly improved over the past few years and the days of wearing a cumbersome 'beige banana' behind your ear are over. The latest technology includes tiny, discreet hearing aids that are worn in the ear and are virtually invisible. You probably know someone who wears these types of hearing aids and haven't even realised!
Rechargeable hearing aids are also available, so you can now have confidence that your hearing aid battery will not run out at an inconvenient moment. Independent Hearing Aid Audiologists offer excellent customer service and, in most cases, a more extensive range of hearing technology from the world's leading manufacturers, than some of their larger competitors. This means they are able to offer the most suitable solution to meet a person's particular hearing needs and more importantly – their lifestyle. Independent hearing healthcare centres like Sound Advice Hearing can offer impartial advice on all aspects of hearing.
Hearing tests are carried out in a soundproof room, while time and care is taken to provide advice, information and importantly, the correct solution. Unlike some companies, you will always see the same fully qualified Hearing Aid Audiologist (and not an assistant) each time you visit, receiving continuity in your aftercare. This is important for patients and assures them they are getting the best from their hearing at all times. Sound Advice Hearing is a local family run business, and what makes them a leading provider in hearing healthcare is a combination of an extensive range of products, many years of experience and knowledge, continuity, in-depth testing, attention to detail and aftercare that is second to none. And this is all achieved through being completely dedicated to hearing care alone.
Sound Advice Hearing, 37 Market Place, Market Deeping, PE6 8EA.
• To book a FREE hearing consultation contact Sound Advice Hearing on 01778 301220 or visit www.soundadvicehearing.co.uk
• FREE parking
Leave a Reply