Smoking: how will you quit this Stoptober?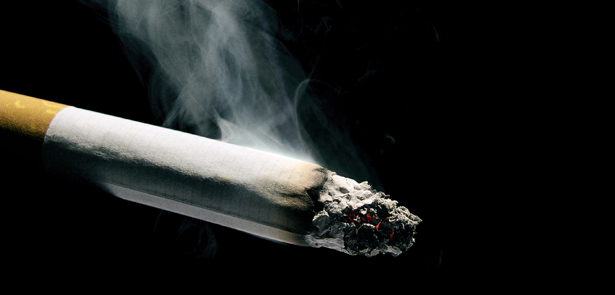 Smoking remains the number one killer and the best thing a smoker can do is to quit completely. Stopping smoking is more achievable than ever with this year's Stoptober campaign.
Quit with Stoptober
Stoptober is a pledge to not smoke during 28 days of October. Research shows that by the time you have quit for 28 days you are five times more likely to stop for good. Stoptober is the perfect opportunity for people to take action to protect their health and join thousands of others who are also making a quit attempt this October. There is more help and support available now than ever before.
There is a range of free support that can go direct to your phone, laptop or tablet via the Stoptober app, a daily email service or Facebook Messenger.
The Healthy Peterborough Lifestyle Service provides a free and confidential stop smoking service with fully qualified advisors giving practical help and support for your quitting journey. They can advise you of all the treatments out there that can give you the extra support you need to kick the habit for good.
---
Preparing to stop smoking
What services does the stop smoking service provide?
FREE information and support to people who would like to stop smoking
Trained stop smoking advisors based throughout the county
Where are the services provided?
Within all GP practices
Many pharmacies
Community based clinics
Telephone support
What do stop smoking advisors do?
Offer specialist advice, support and encouragement to help people stop smoking for good.
Give advice on access to treatment medications via NHS prescription such as Nicotine Replacement Therapy, Zyban and Varenicline
Give advice on the use of electronic cigarettes
They listen.
They are non-judgemental.
The first steps to stopping smoking
Step 1: Think how great you would feel if you stopped smoking for good and what it would be like to wake up every day feeling completely fresh and free, with more energy, more money and more life.
Step 2: Prepare for a better future! Have a plan. Understand why you smoke and what you will do to take your mind off smoking. Get advice about the medication choices or electronic cigarettes and what would be the best option for you and which people are going to support you. Set a date to quit smoking.
Step 3: Quit with the support that's right for you. Professional help can more than double your chances of success
Step 4: Stop for good and stay positive. It can take a few attempts to stop smoking. There are lots of ways to stop smoking and success comes from finding the way that's right for you.
To find out more call Healthy Peterborough Lifestyle Service: 01733 590064
Leave a Reply