Self Build returns to Peterborough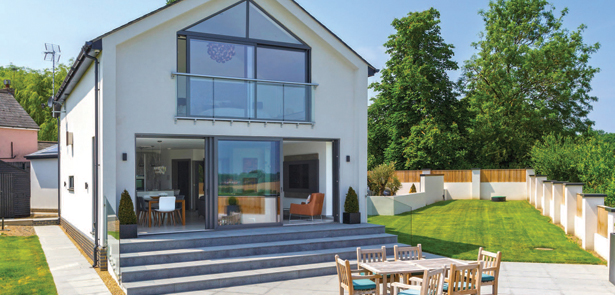 SelfBuild & Design East returns to Peterborough Arena for its third year on 9-10 March, offering inspiration, information and advice to visitors on how to achieve their dream home
Hosted by SelfBuild & Design magazine, the show provides the perfect opportunity for anyone contemplating a new build, major extension, conversion or renovation, to learn more about the building and design options available and to research materials and services. The show has gained significant support from both visitors and exhibitors as the East of England has been identified as a potential growth area for self build, with local authority and custom build schemes planned or already in place to meet local demand.
Throughout the weekend, there will be a host of free seminars and masterclasses covering everything from finding a plot and securing finance, to the various methods of construction and build types. Visitors can also take advantage of one-toone advice sessions with specialist experts such as architects, planning and project management consultants, as well as successful self builders who have already turned their building dream into reality. Exhibitors from local and national companies will be on hand to offer advice and inspiration with a variety of products and services to ensure that projects are successful from start to finish.
These include leading construction and fit-out companies, as well as designers, finance experts, heating and energy specialists and windows and doors suppliers. With hundreds of products from suppliers and a wealth of information all under one roof, this is the ideal opportunity to explore available options and get all the advice and inspiration needed to kick-start that dream project.
For more information about the show and to order further tickets at the advance ticket price of £6*, visit www.selfbuildanddesignshow.com/east or call 01283 742970. Advance tickets at £6 will be available until the 4th March. After that date, tickets will only be available on the door at the rate of £12.
Leave a Reply