Rutland Cycling: Pedal Ahead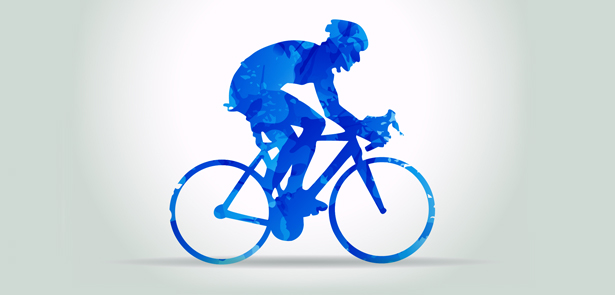 The team at Rutland Cycling see so many bikes and accessories, but that doesn't stop them getting really excited – and a little nerdy – about the newest kit. So here are the top innovations the team is most looking forward to this season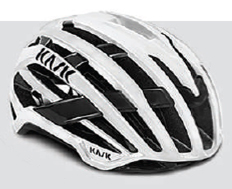 KASK VALEGRO
Already worn to success by Chris Froome, the Kask Valegro is the very latest helmet from the Italian brand. Designed for lightweight and ventilation, the Valegro boasts 36 vents and a miniscule weight of just 180g. The new helmet is due to land in store any day now, so expect to see it on the heads of Rutland Cycling staff everywhere before too long.
EVEN SMARTER TRAINERS
Getting fitter is never easy, especially when the weather forces you indoors. The latest 'smart' indoor trainers control the resistance you pedal against and can recreate hills meaning that indoor training has never been so realistic. One product that stands out for Rutland Cycling? The Tacx Magnum – a ride-on treadmill capable of a maximum incline of 15% and with an integrated 32-inch TV. Smart training has never been smarter.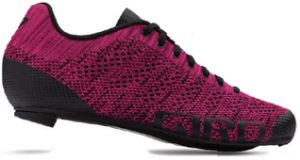 KNITTED SHOES
Think less dodgy jumpers from your Nana and more high-performance athletic wear. Inspired by running shoes, Giro's new Xnetic Knit footwear knits together nylon and polyester yarns and promises to be more comfortable, breathable and faster-drying. The look is different, but Rutland Cycling love it!
NEXT GEN E-BIKES
Electric bikes have become increasingly popular, opening the sport up to more people. While the biggest growth has been in mountain and leisure bikes, electric road bike growth has been slower. But that could be about to change. Cube's new Agree Hybrid looks as close to a standard road bike and at 12.8kg, is close to the weight you'd expect from a road bike. With a carbon-fibre frame and the latest components, this isn't just a great electric bike, this is a great bike full stop.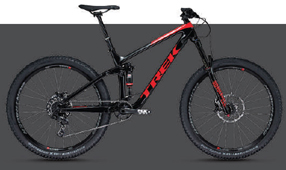 Trek's Remedy use their new RE:aktiv suspension with a regressive damping profile that allows it to respond to both big hits and small bumps without any adjustments, and a ThruShaft design with a quicker response and better traction. Specialized's 2018 Enduro has adjustable geometry and a new dropper post which tilts the saddle as it drops to provide a more comfortable position for descending.
MORE DISC BRAKES
With better modulation, control and stopping power there's no doubt that disc brakes offer many benefits over rim brakes. This year you'll find dedicated race bikes from Giant, Scott and Trek all built around disc brakes. The Giant Propel Disc has been completely redesigned for discs, resulting in a more aerodynamic bike and a frame that's just 45g heavier. Scott's Foil Disc is equally impressive, matching the aerodynamic performance of the non-disc model with only a 40g frame weight penalty. The new Trek Emonda remains superlight, with the SLR Disc frame weighing a measly 665g, just 25g heavier than the rim brake version.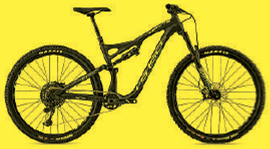 MOUNTAIN BIKE TECH
There's a slew of new MTB technology, and it should make us faster! A test ride on the new Whyte S-150 impressed Rutland Cycling staff: 'Stable, solid, speed. The Whyte gives you the confidence to hold off the brakes for longer, letting the front end do its job and keep you moving forwards even when it gets rough'.
RUTLAND CYCLING
Ham Lane, Or, ton Mead ows,Peterborough PE2 5UU01733 371013
rutlandcycling.com
Image: www.freepik.com/free-vector/blue-cyclist-in-abstract-style_799535
Leave a Reply