The Red Lion, West Deeping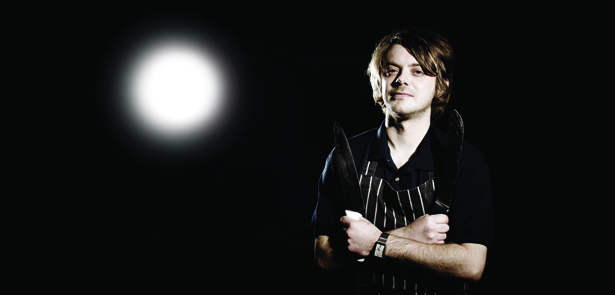 Wholesome, seasonal food in an intimate and inviting environment is what this country pub is all about...
West Deeping may be just ten minutes from Peterborough but it's a world apart. Here, bucolic country charm presents the perfect antidote to the fast-paced rush of dayto- day life. Sitting at the heart of the village is The Red Lion, a family-run pub whose welcome is as inviting as its food. It's the perfect place to unwind and enjoy a lazy afternoon in convivial company. Run by husband and wife team Gino and Vikki Gioia, this traditional country pub offers good food, well done. The pair is passionate about what they're up to: serving up fresh, seasonal dishes in a relaxed and friendly atmosphere. The couple took on the pub just two and a half years ago, refreshing its tired 80s décor without losing the special ambiance of this period property. Inside you'll find a snug interior that's all timber frames and exposed brickwork; this is traditional pub dining at its best. 'Winter is especially cosy,' explains Vikki. 'We have a roaring fire going, plus lots of flickering candles to create that warming feel people are after on a cold day.'
Chef's prerogative
Gino is a natural in the kitchen, having taught himself during his years in the pub trade. 'I was predominantly front of house but always kept my hand in the kitchen, helping out on busy days or covering absent staff,' says Gino. 'When we took on The Red Lion I saw it as my chance to share my love of food and get on in the kitchen full-time. 'What you get here is quality food that has an element of fine dining to it but without the pretentions that sometimes come with good food. At the end of the day, people want to enjoy their food and leave full up, not pay through the nose for something that might not leave them satisfied. I would say my cooking style is no-nonsense and does what it says – if it has garlic and herbs in the description, you can be pretty sure you're going to taste garlic and herbs! The key thing is that everything here is cooked from scratch. The only thing I don't make is the ice cream – and I'm working on that!' Local produce is used whenever possible: 'When I'm writing the menu I try to incorporate as much from local suppliers as I can, but it's not the be all and end all,' adds Gino. 'If I can get it on the doorstep and the quality is there that's great, but I'll go further afield if I want to find, for example, exceptional quality meat of a particular type. Certainly all the vegetables and potatoes we use are local.'
The menu
The kitchen at The Red Lion melds pub classics such as homemade burgers, stews and steaks with stomach rumble-inducing specials such as lamb rump with rosemary and olive oil mash and a redcurrant and port reduction. Vegetarians are well catered for with adaptations of meat-based dishes including, for example, warming vegetable stew served with hunk of bread, vegetarian pasta options and, Gino's recent innovation, a pistachio, pearl barley and cranberry nut roast. 'The nut roast takes a lot of preparation but we think that the opportunity to offer something vegetarian that's been made from scratch, with thought and dedication is worth it.' Gino is very much a carnivore, however, as evidenced by some of the cracking meaty marvels on the menu. Top marks go to his lip-smacking twice-cooked pork, which is marinated for 24 hours then braised for the best part of three hours before roasting to order. It's served with a lemon and thyme mash. In a nod towards his Italian roots he also cooks up an incredible ossobuco. Italian for 'bone with a hole', this Milanese dish traditionally braises veal with vegetables, white wine and broth. Gino's version uses lamb, which is cooked for about four hours then allowed to rest. 'It is done to a point where you've just got to touch it with a fork and it flakes away.' Other winter warmers on the menu or planned for the near future are lamb shank and a venison cottage pie. The Red Lion is renowned for its fat chips. These generously proportioned chips are crisp on the outside and fluffy on the inside. Made using Maris Piper potatoes grown just a mile down the road, they have a luxuriant quality to them that transforms their accompanying dishes to the sublime.
Good value
Those looking for a night out that doesn't strain the wallet can take advantage of the pub's meal deal, comprising two main meals and two soft drinks for just £16. Vikki explains what's in the deal: 'Typical meals include our signature beef burger and our chicken and jalapeno burger. We also have a vegetarian option. We think this represents really strong value. You can go to a fast food restaurant and pay £5 for a meal, or you can come here, pay a few pounds more, and enjoy truly fresh, home-cooked and filling food in a lovely atmosphere. Dining out in a country pub really needn't be expensive. Couples can come here and eat for just £8 each, which is quite remarkable these days.' Gino also rustles up a range of lighter meals and bar snacks. Lunchtime dishes, for example, might feature a soft-poached egg on smoked salmon nestled on a toasted English muffin, all topped off with a rich hollandaise sauce. The classic dish of moules marinière has been given a pub makeover too, with mussels beer battered then served with homemade tartare sauce and buttered bread. Vikki is a convert: 'I really didn't like mussels before Gino persuaded me to try them battered; they're completely delicious!' Bar snacks include the likes of whitebait and the return of Gino's flavoured popcorn, available in smoked bacon and maple syrup, garlic and rosemary, and Marmite flavours (the latter is reminiscent of Twiglets). Future plans involve sharing platters bringing together a taste of Gino's creations: chorizo rings (a meaty version of onion rings), pâté and those mussels, for example.
Celebrate the season
The Christmas season is already getting underway at The Red Lion. Gino and Vikki have Christmas menus for group bookings, and plans are well underway for the annual Christmas party when the pub hosts entertainment, a seasonal quiz and music to get everyone into the spirit. The party is an invitation for people to come along, let their hair down and celebrate. The exact date was still to be confirmed at the time of going to press, but is expected to be sometime from mid-December – check the website nearer the time for more details. Christmas wouldn't be Christmas without mulled wine. The Red Lion is adding to this by working with a local wine specialist to include winter wines to complement the food – or enjoy on their own. There are always three real ales on pump, plus the usual selection of lagers. 'Music helps to set an atmosphere, whether it's Christmas or not,' adds Vikki, 'so we've also splashed out on a music app. Think of it as a free jukebox, except this one knows no limits! Customers can come to the bar and request any piece of music, which we'll look up, add and play. It means people can dine to the music they love.' With so much good food on offer and evident seasonal cheer, the coming weeks are expected to be a busy time at The Red Lion. Gino, Vikki and the team are eager to meet you and share their warm welcome
Getting married?
The Red Lion is available for wedding hire. Gino and Vikki will talk through your requirements and budget to offer a menu that meets your needs and expectations. They have already organised two wedding receptions and have three booked for next year based on word-of-mouth recommendations, so they're clearly doing it well! Drop them a line to find out more.
The Red Lion
48 King Street, West Deeping,
Lincolnshire PE6 9HP.
01778 347190,
www.redlionwestdeeping.co.uk
Leave a Reply