Quattro-Tech – revved up and ready to go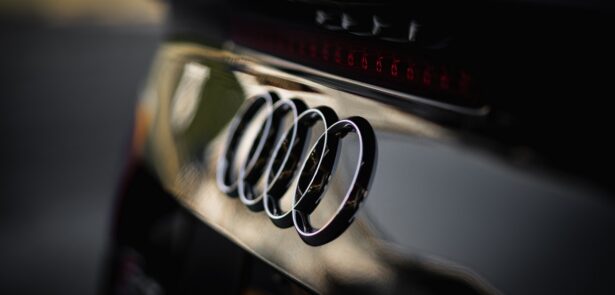 With 2023's 'hot labour summer' of workers striking for better pay and conditions rolling into autumn – in both the UK and the US – many companies are learning the hard way what Peterborough auto firm Quattro-Tech have known instinctively from the start: treat your employees with respect and fairness and your business will go from strength to strength. We chatted to Nathan Harper and Donna Knight – Quattro-Tech's Group Marketing Executive and Group Operations Executive – to find out more...
First and foremost, let's talk a bit about Quattro-Tech. You've established a fantastic reputation for repairs and diagnostics, and you also offer complete camper, day and Kombi van conversions and upgrades via your company QT VanWerks, plus specialist used car sales via Quattro-Tech Cars. But what's it like as a place to come in to work every day?
Donna Knight: There's always something going on. Right now, some of us are on a course for leadership and development, tailor-made for Quattro-Tech, and this highlights one of the best things about working here: that there are always opportunities to learn and grow. Our directors aren't afraid to invest in us, even though we're a smaller business in comparison to a lot of others – they're happy and willing to put money into development and training.
This is reflected in your apprenticeship programme, isn't it?
DK: We really believe that Vehicle Technician apprenticeships are the way forward, that they're the best way to learn in comparison to going to college full-time because you're getting vital experience, you're surrounded by qualified technicians that have been doing the job for years, you're getting paid while you learn, you're building relationships, and you're getting integrated into a team – then you get a job at the end of it! Plus, the skills you learn will have come from real-world, work-based experience. It doesn't just stop when the apprenticeship ends, either – there will be continuous learning and progress, with the opportunity for development or even trying different roles within the company, throughout your time working here.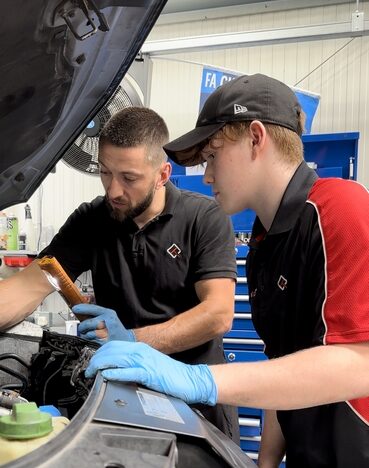 What could someone expect from their apprenticeship experience with Quattro-Tech?
DK: For our St. Ives and Cambridge branches we offer IMI Level Two in Light Vehicle Maintenance through local education provider, Cambridge Regional College. At our Peterborough branch we offer Motor Vehicle Service and Maintenance Technician (Light) Apprenticeship Level 3 through Peterborough Regional College – it's a little bit longer but it does take you to a higher level. We reassess our apprenticeship provider regularly to make sure we're offering the best possible course with the most flexibility – for example, if someone comes on-board with us outside of college term dates.
The majority of the time the course will offer four days in work and one day in college per week.
Once apprentices turn 18, we can put them on to the rota alongside our technicians. Whatever they're learning at college, we try and tailor their workplace experience to it so it runs alongside. We also incorporate our own targets for them: life and workplace skills that will help you excel wherever you are. We give them their own tasks they have to manage, to help teach them independence, planning, being organised, as well as work experience by doing other roles we have in the company, such as sales or customer service. All of this feeds into the bonus earning structure we have in place for employees, which is a nice reward for them as well as making them feel like they're really part of things here.
Nathan Harper: We try to give back to our customers, too, with the apprenticeship scheme offer – we invite them via email to let us know if they have any friends or family who might like to apply, before we advertise to the general public. We got a really great response last time, and it was just one of the ways we like to put customers first.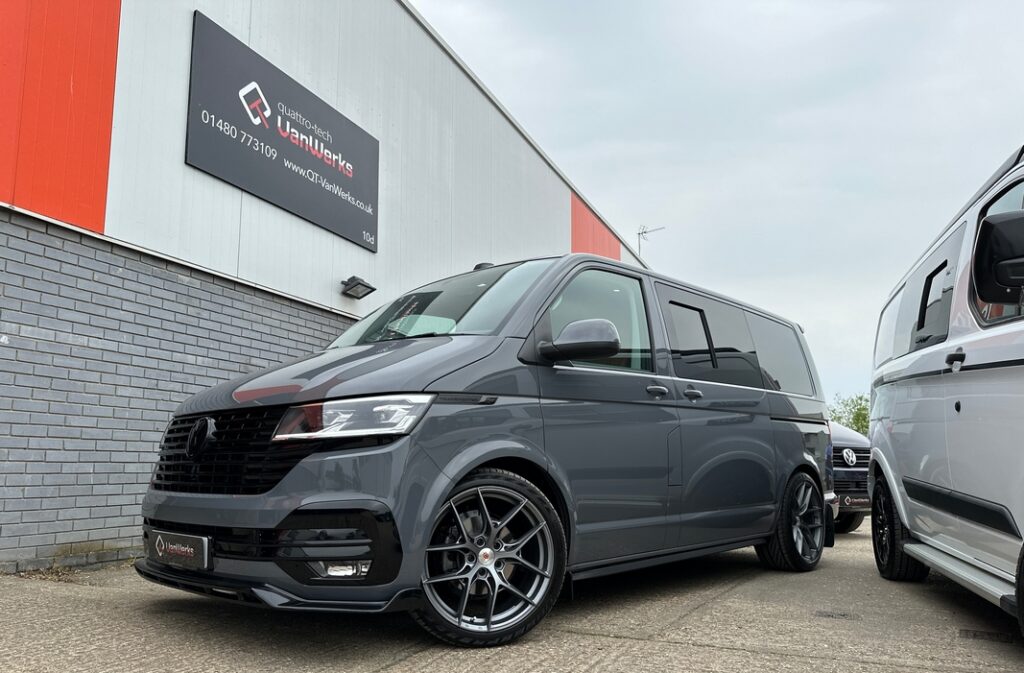 How do you welcome new recruits such as apprentices to working at Quattro-Tech?
DK: We give all our new starters a thorough induction process, so they feel relaxed and confident straightaway, ready to hit the ground running. One of the nicest things here, that people respond to immediately, is that there are no big egos – everyone mucks in to do the work, including the directors, and everyone's opinion is as important as anyone else's.
We also have the most amazing social events, such as our Christmas parties. We had a few years we couldn't run them because of Covid, but this year they're back with a bang and will see everyone in the company invited to a spa and golfing day, followed by an evening event with dinner. The company is also famous for its family summer barbecue day: everyone from Quattro-Tech and their families are invited, and it's a whole fun day for everyone, bouncy castles, food and drink – it's incredible, and a great way for us all to feel like a proper team, as well as being rewarded for our hard work and input. It's so different to some of the big, international companies I've worked for in the past that told me there was no budget for social events!
Are you after any particular kind of person to work with you at Quattro-Tech?
NH: When we interview people we do look at skills and experience, but it's not the most essential part because we know we can train people up to do the work. It's much more about whether we think their values and goals align with ours – if they've got a great attitude, then that's all that matters to us because you can develop people once they're in if the motivation and attitude is there. We can give them all the support they need to learn and grow – as long as we know they really want it!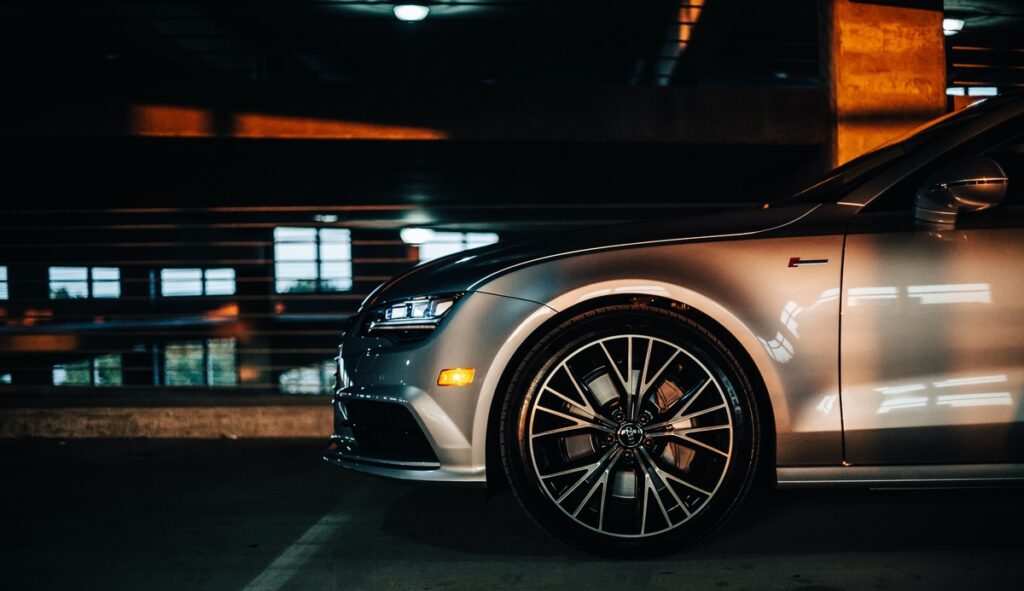 If you or someone you know would be interested in taking up a certified mechanics' apprenticeship with Quattro-Tech, visit quattro-tech.co.uk or telephone 01733 902 592 (Peterborough office), 01480 464 869 (St Ives office) or 01223 800850 (Cambridge office).
Leave a Reply