Peterborough Men's Mental Health Day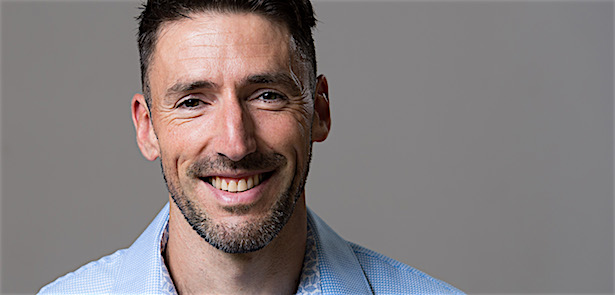 Local health specialists will be holding a free event on the 8th April to demonstrate how men can take a positive, solutions-focused outlook on health and wellbeing.
Statistics show that suicide is the single biggest killer of men aged under 45 in the UK and according to an NHS psychiatric survey carried out in 2014 in England, around 1 in 8 men have a common mental health problem. Around 75% of the nearly 6,500 suicides recorded in Great Britain in 2018 were men.
This event will provide attendees with the opportunity to learn simple and effective techniques to manage the stresses of daily life, at home and in the workplace.
Speakers will be offering support on how to deal with seasonal and everyday issues which can have an effect on mental health, from how to get a good night's sleep, to dealing with stress at work, to managing stress regarding your finances.
This event also welcomes women who are looking for advice on how to support the men in their lives.
There will also be an informal networking opportunity and local organisations and businesses who offer complimentary health services will showcase where attendees can go for further help and support.
Event Details:
Venue: Allia Future Business Centre, London Road, Peterborough, PE2 8AL
Date: 8th April
Time: 11 – 4pm
11am – 11.15 Registration
11.15 – 11.20   Welcome – Richard Astle, Managing Director – Athene Communications
11.20 – 12.00   Modernising Mental Health for Men – Ian Tennant PhD, Health Coach and Author of 'Restoring Balance'
12.00 – 12.40   What Mental Health Really is – Gary Johannes, Founder at Mental Health in The Workplace
12.45 – 13.25   Empowerment for Men in 2020 – Steven Consalvez, Corporate Empowerment Coach
13.30 – 14.00   Lunch break
14.00 – 14.05   Launch of a new Men's Hub in Peterborough – Paul Smith, Allia Future Business Centre & Marvin Robinson, Peterborough United
14.10 – 14.40   Panel Discussion – A Way Forward for Men in Peterborough (Panel tbc)
14.45 – 15.25  Focus Group Sessions – Establishing a Hub for Men at Allia
15.30 – 16.00   Q&A, Networking & Close
---
Speaker Bios:
Dr Ian Tennant (pictured) – Modernising Mental Health for Men
Ian has 20 years' experience working in the field of human and environmental health. His early career included working as a post-doctoral researcher in the school of Clinical and Surgical Sciences at The University of Edinburgh. These days he works face-to-face with people helping them make simple choices that are inexpensive and improve their wellbeing. In this session Ian will review the challenges faced by modern men and share an essential checklist that anyone can use to maintain balance and calm in 2020.
Gary Johannes – What Mental Health really is and How to spot poor mental health in yourself and those close to you
An experienced psychotherapist and hypnotherapist, Gary owns and runs Mental Health In The Workplace, a clinical mental health services provider and Training company covering the UK.  He uses the most up to date neuroscientific research available in order to keep his training content current. He is also an authorised Mental Health First Aid Trainer and a speaker on Mental Health Awareness.
Steve Consalvez – Empowerment for men in 2020
Steve Consalvez is successful Businessman, Psychologist, Leadership Coach, Consultant and charity fundraiser. He has been running empowerment and confidence seminars since 1991 and trains some of the world's emerging thought leaders on improving mental health. Steve will share with you the empowerment of vulnerability and the health and wellbeing benefits of releasing past traumas.  With live demonstrations and a participative talk, you will discover how to remain empowered in an increasingly polarised and sanitised world.
For more information please contact: 
Leave a Reply