Motorsport with attitude!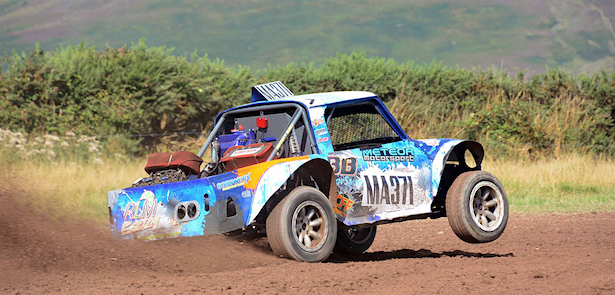 Race teams from all over the UK & Europe will converge on Peterborough over the weekend of February 16th & 17th for a brand new event on the racing calendar: Motorsport…With Attitude!
A multitude of high octane, on the edge, UK wide racing divisions have been brought together to put on two days of non-stop action in the Live Action Arenas as well as having some amazingly prepared race cars and bikes on show throughout the Alwalton venue. Drifting is now a massive sport across the globe & the ProDrift Academy will be putting on displays of amazing, tyre smoking, car control. If you've ever fancied a go then jump in the passenger seat & be taken for the 'taxi ride' of your life! If you're not quite brave enough for that, or you want to have an easier introduction to Drifting, then check out the Drift Simulator! An amazing piece of kit where you can get the feel for Drifting without worrying about 'losing it'.
The BTCC is probably the most watched racing division in the UK. Door handle to door handle racing around the country on all the top racing circuits has seen the Touring Cars become one of the most competitive types of motorsport out there. Matt Simpson Racing, Team Hard & Carl Boardley Motorsport are all having a major presence at 'MWA!' Come & meet the stars, grab a selfie and have a chat as they proudly display their new cars for the 2019 season. More awesome machinery will come in the form of the Steve Harris Rallycross RS200, the Chevrolet powered BriSCA F1's putting out over 700BHP & the twin Hayabusa engined Autograss Class 10 Specials (to name just a few of many) – these cars have to be seen, and heard, to be believed… and we'll have full grids on track!
'Motorsport…With Attitude!' is very family friendly with kids 15 and under going free when accompanied by adults. Parking is also free with advance tickets just £12.50 per day or £25 for the whole weekend so that it's an affordable day out for the whole family. If you want to come for the weekend you can roll up in your camper van or transporter & stay for the weekend – we're even running not one, but two, parties on the Saturday night!
If you're into motorsport…then this is your show!
● Check out our website www.motorsportwithattitude.com or email us on & we'll send you more details.
Leave a Reply