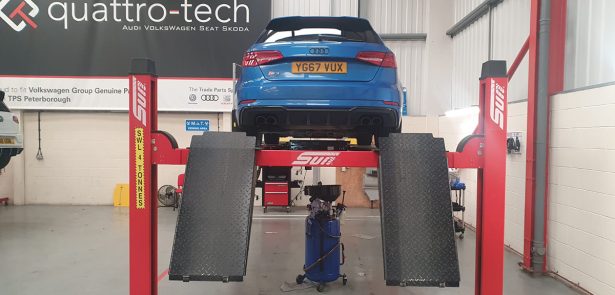 2022 is upon us and as we start to look forward to springtime with longer days, extra bank holidays, and hopefully some warmer weather, now is the perfect time to plan ahead with your vehicle needs.
We specialise in Audi, VW (inc commercial), Seat and Skoda, using genuine equipment that is fitted by our VWG trained technicians. This means that whether you need a scheduled service, you're in-between services, or your car just doesn't feel quite right, we can help give you peace of mind that everything is working exactly as it should be. We offer a range of booking options including 'while you wait', 'drop and go' or alternatively you can reserve one of our courtesy cars.
Your experience is our top priority, so we are focused on being able to offer short lead times, phone lines that get you straight through to an expert, and competitive pricing. All this whilst also being warranty compliant makes us the ideal VWG specialist and main dealer alternative.
Don't just take our word for it. Here's what our customers recently said about us:
'I'm extremely happy with the service from QT. Although I have not been a customer for very long, I would say that they are the best Audi service centre I have ever used.'

'Excellent service all round from QT. It is difficult to find garages that know their way around the platforms. It's a shame there aren't more QTs around the country.'

'Without doubt the most honest and transparent motor company I've ever dealt with. Service to highest levels and standards.'
• Alongside our service centres, we offer a unique used car buying experience with QTCars and also bespoke van conversions at QTVanwerks. For all this and more visit our website quattro-tech.co.uk
Leave a Reply