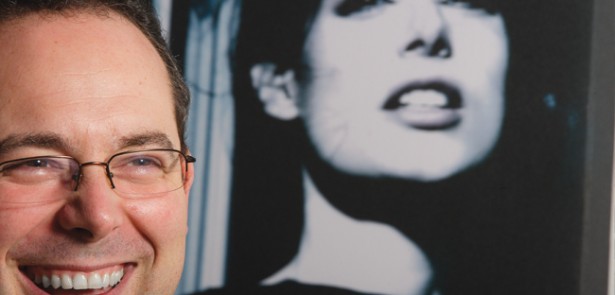 RICHARD GUNN talks to Daniel Cooper, of Marshall Jaguar, to find out how this Peterborough dealership has transformed itself into one of the best in the UK for customer satisfaction.
Not knowing who the scruffy young kid in the white T-shirt and blue denims was, the salesman at Wilshire Motors in California wasted no time in trying to persuade him to leave the showroom. "Look, you're not going to buy anything. Why don't you get off the car? You're going to scratch it."
The scruffy youth's cousin, who had been hidden from view while looking at another car, overheard the salesman and immediately confronted him, demanding to see the manager. "How much do you want for this goddamn car?" he asked. After being told the price of the BMW, the man with the silky black hair said "I'll take it. Have this son-of-a-bitch salesman drive it up to my house. And the next time, tell him to be a little more respectful to his customers."
With that, Elvis Presley and his cousin, Billy Smith, walked out of the showroom and left the red-faced salesman to consider his declining prospects in the car sales business.
As unlikely as it is that Daniel Cooper will ever have to deal with Elvis Presley, the moral of the story remains valid for him and, as general manager of Marshall Jaguar in Peterborough, he knows better than to judge people by their appearances. That's why everyone who walks through the dealership doors is treated to a warm welcome and a hot or cold beverage, while they also drink in the impressive interior design of the building, with its curvaceous ceiling mirroring the fluid and flowing lines of the Jaguars ranged below. Enquiries and problems, whatever they are, are dealt with efficiently and quickly in a friendly and familiar manner. "The key is to making people feel relaxed," explains Daniel. "We wouldn't be here if we didn't give a high level of service to people."
That ideal has paid dividends for Marshall Jaguar and its customers over recent years. The family-owned Marshall name has represented Jaguar (among other marques) for over 30 years in Peterborough, but it moved into its current premises, on the approaches to the Showcase Cinema in Mallory Road, just five years ago. Daniel is the first to admit that, when that relocation was made, the dealership wasn't performing quite as well as its team – or those they served – might have liked. "I said to everyone, we've got to change. And we did. What's also nice is that the same people I spoke to then are pretty much the same people still here today."
For almost the last two years, the service department at Marshall Jaguar has been number one in the UK for customer satisfaction, according to Jaguar's own index. It's not doing that badly on the sales side either, sitting in the top quarter of the UK dealer network for customer approval. These rankings are something Daniel, and everybody around him, are justifiably proud of. But he also recognises they need to work hard to maintain them. "We're very happy at being number one, but we've got to keep ourselves going and stay there. When you're out in front, that's always the hardest place to be. Because it's where everybody else wants to be too."
Outside of Jaguar's official ways of recording customer opinions, Daniel is also delighted by the internet buzz that surrounds the operation. "We have a good name on the forums. Customers jump on them. We had one guy who came to us from quite a distance away, after he initially tried his local dealer. His comment was "If anybody is thinking of buying a Jaguar in the UK, buy from these guys."
From its modern, glass-clad premises, Marshall Jaguar caters for everything its customers might require. The staff of 20 look after sales – both new cars and quality secondhand ones – as well as parts supply and servicing, with an accommodating 26 bays in the service area. This latter side is overseen by Phil Wallace, the service manager. "He's worked for Jaguar itself, so his technical knowledge of the cars is massive," says Daniel. "What he doesn't know about the product isn't worth knowing." But the overall key to success, he feels, is collaboration and understanding between all the different departments. "Everybody is a huge part of what we do here, from the person sweeping the forecourt or the apprentice technician upwards. It's so important that we understand that. We couldn't do what we do without the team effort."
[youtube=https://www.youtube.com/watch?v=MzZMe_yPDIM&w=615&h=415]
Whatever the exertions of Daniel and the rest of the employees though, an essential factor is what's actually for sale in the showroom. And there this arm of Marshall's is especially fortunate. Jaguar has completely revamped its range and impression over the past few years, leading to what Daniel calls a 'huge renewed interest in the brand.' The current line-up comprises the exciting XKR sports car – in convertible and coupe form – alongside the handsome XF, a mid-sized sports saloon, and the imposing luxury XJ saloon. All the designs are fresh and contemporary; a complete revamp of what was previously quite a traditional range. "We have a completely different image now," says Darren with rather a broad grin. "It's very radical compared to what went before. The XF was a huge springboard for that, something Jaguar enthusiasts hadn't really seen before. We've now got a bit of funkiness in the cars but we've also still got the heritage, of wood and leather inside.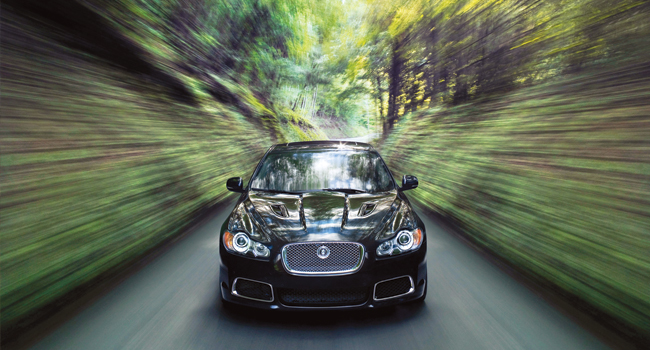 "Some of the styling cues on the new range our old customers may not particularly like. But we've got to think ahead, think of the future, and new customers. And that's why Jaguar is where it is today."
MARSHALL JAGUAR
Jaguar House,
7 Mallory Road, Boongate,
Peterborough,
Cambridgeshire, PE1 5AU.
Telephone:  0844 334 9127 (sales) | 0844 543 7824 (service), 0844 543 7825 (parts)
Fax: 01733 568904
Leave a Reply