The I.T. Crowd – Elite Auto Works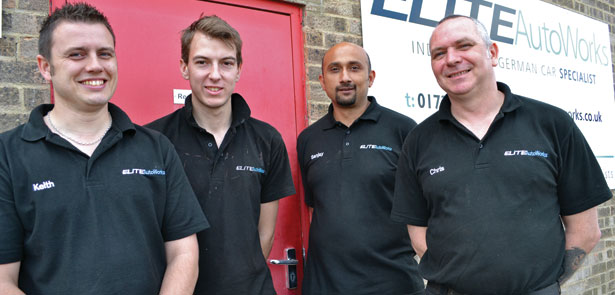 Garages today are about more then just nuts and bolts – they're about computers too. We talk to a Peterborough specialist that has recently invested in new software that should make it easier to solve problems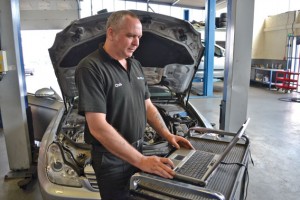 Not long ago, garages were judged by how clean its tools were or the amount of girly calendars on the wall. But not any more. With cars becoming more complicated and more reliant on electronics, a good independent garage now needs to be able to fix problems relating to a car's software. Although this equipment isn't cheap, it enables the garage to diagnose problems faster and offer services similar to what a main dealer can.
This is why German car specialist, Elite Auto Works, has recently invested into some new diagnostic software for Mercedes-Benz.
There are so many parts on the car we need this software for, and not just for diagnoses
Sanjay Odedra, Elite's owner, told me.
When you buy any new part from Mercedes – say an instrument panel – it has no software in it. So when you've replaced it, it needs the software loaded onto it to make it work. It's the same with anything – headlights, electric mirrors, anything. In the past, we had to take the car to a main dealer to be recoded, but with this new equipment we can do it here.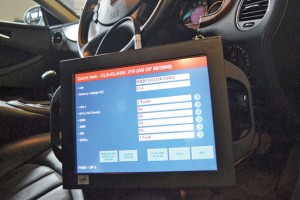 It will also make it easier to diagnose faults, and sure enough within two minutes of the computer being plugged into a Mercedes CLS it has found two engine faults. This is important because a fault may feel like it's mechanical to the owner, but in fact it's a software issue. Due to its expense, it's not often independent garages have this software.
One of the reasons Sanjay has bought the software now is because he is starting to see more cars that are just out of warranty.
Cars from within the last four years are even more reliant on software and with those no longer covered by Mercedes warranty, their owners are bringing them here. However, the cars still need the same equipment to solve any issues and now we can.
To help with the new software as well as other general duties, Sanjay has taken on a new, very experienced member of staff. Chris Mitchell has worked for Mercedes-Benz main dealers for over 20 years and has seen his job change.
Mechanics now need to know as much about I.T. as they do taking cars apart. You still get hardware faults' he says 'but you can get software faults than can break something mechanical and vice versa.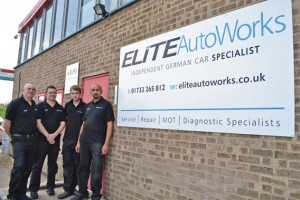 As well as the software, Sanjay has also purchased a new wheel alignment machine that ensures the wheels are tracking correct, therefore ensuring tyre tread is worn evenly. 'The last thing you want' he says 'after buying new tyres to find one side has been worn away after just two weeks. With this machine we can make sure that doesn't happen.'
So if garages are judged on the amount of computer equipment it uses, Elite Auto Works has it covered.
Elite Auto Works
Peartree Business Park
Enterprise Way
Peterborough
PE3 8YQ
01733 265812
Email:
Leave a Reply