First Blood | Range Rover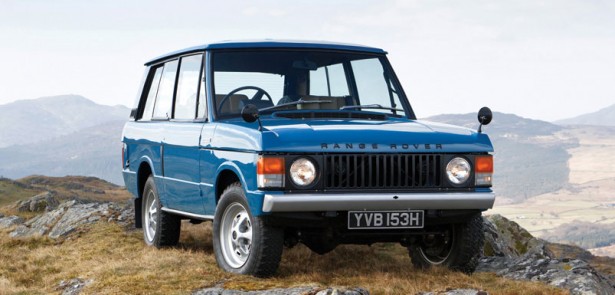 As arguably the first SUV, the Range Rover was the first car to combine four-wheel drive with a comfortable interior. Yet its conception was for a much earthier reason
It's origins are in lifestock rather than lifestyle
The ultimate pose mobile has to be the current Range Rover. It's size, luxury and presence makes it the car to be seen in. Yet few realise the original's significance or that it origins have more to do with livestock than lifestyle.
In the late Sixties the then Labour government cut the Ministry of Defence's budget meaning Land Rover's contracts to supply vehicles were slashed. As a manufacturer of just one car – the Series II – it was a massive blow for the company and so it began investigating new markets. Realising farmers needed two cars – a saloon for the family and a Land Rover for work – the company designed a car that could do the job of both. Comfortable enough to be used for pleasure yet still have the Series II's tough, off-road abilities.
A two-door body was designed around a Rover saloon-sized interior with a box-like shape to make building it overseas from lucrative knocked down kits simpler. The seats were covered in vinyl while on the floor there were black rubber mats that made it easier to hose down after transporting animals. Where it differed from the Land Rover was the ride. Instead of being harshly sprung, the suspension was soft and supple, giving it better handling on the road but also better articulation on uneven surfaces. It also had permanent four wheel drive making it a very competent off-roader.
Yet after going on sale in 1970, a curious thing happened. Farmers, it seemed, weren't interested in using the same car for everything. What Land Rover found instead was that it appealed to a new breed of car buyer, those in the burgeoning lifestyle market. Thanks to its powerful V8 it became popular for towing horseboxes while its large interior meant it was a realistic alternative to an estate for families.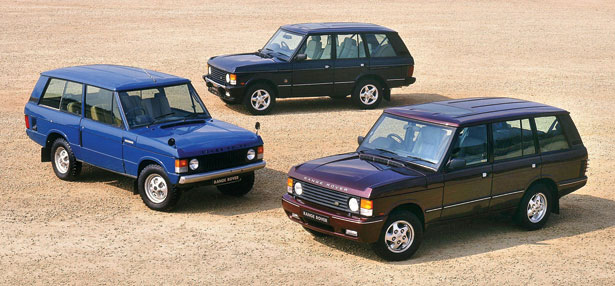 Although the Range Rover went from farm vehicle to luxury icon, its basic shape didn't change during its 25 year production run
Their only issue was the utilitarian interior and so cloth upholstery and carpets were soon added. But it wasn't until the Eighties that it became the epitome of luxury we know today. In 1981 Vogue magazine used a Range Rover for a photoshoot in Biarritz and it featured an opulent interior by the coachbuilders Wood and Pickett of leather upholstery, polished wood door capping and full carpeting. This gave Land Rover the opportunity to produce a limited edition of 1000 examples that featured the same luxurious fittings. So successful was the Vogue that Land Rover eventually put it into full production, becoming the car's most expensive model, as it is today. Its luxury interior and playboy image meant there was another shift in who bought it. It was no longer just horse riders but executives and celebrities.
As a massive success (317,615 sold in 26 years) it helped shape a new genre of car, the Sports Utility Vehicle. Production of the original Range Rover may have ended 15 years ago and the current model is bigger, better and more expensive but it – like all modern SUVs, from the Infiniti FX to the Porsche Cayenne – still follow the same principles that made it successful. A comfortable ride and a well-appointed interior.
So the next time you get blocked in at the school gates by a massive four-wheel drive, take comfort in the fact it's nothing more than a glorified cattle truck.
Leave a Reply