Back to Basics – Porsche Boxster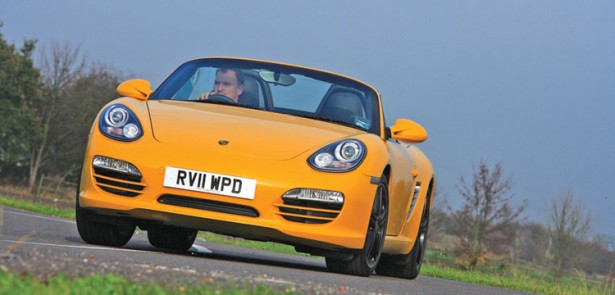 Although made famous for making one of the greatest sportscars ever – the 911 – Porsche has moved into other markets recently. But can it still make cars that are fun? We drive its smallest – the Boxster – to find out
Porsche used to be the motoring equivalent of Lea & Perrins – famous for making one product. But the past ten years has seen it cash in on its fame by expanding into more markets. In the last 24 months alone it has launched the second generation Cayenne SUV and the company's first four-door luxury saloon, the Panamera. This itself will soon be turned into a big, luxury two-door GT (think Mercedes Benz CL).
Yet at its core Porsche remains a manufacturer of sportscars. With the 911 expensive, for many the two-seat Boxster is the epitome of what the company stands for. But with the current model having been in production for a number of years is it still any good?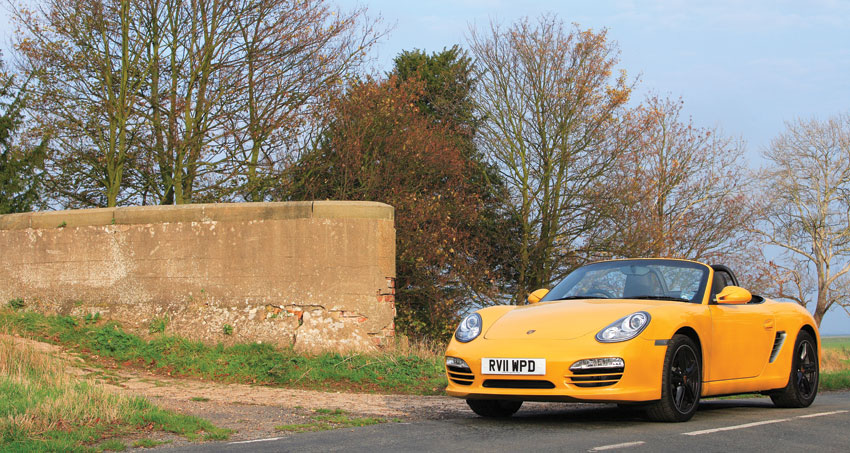 It certainly looks the part. Low, squat and purposeful, it makes the BMW Z4 and Mercedes Benz SLK look pedestrian by comparison. It's also clearly a Porsche – the large headlights and the curvaceous wheel arch humps all point towards the company's most famous offering (the 911) yet the Boxster costs much less. This 2.9 model is just £36,575. That's only five grand more than a top spec Audi TT and £30k less than the entry level 911 Carrera.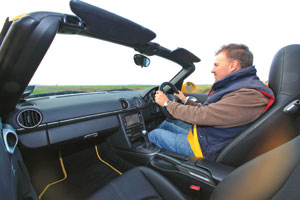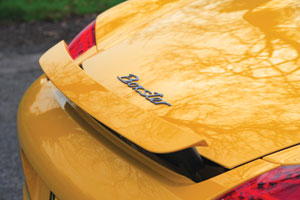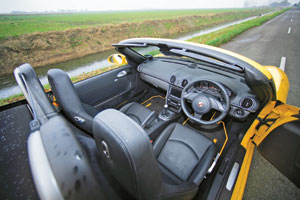 Yet it doesn't feel like its £30k less of a car. It's not that its well built – it's a Porsche so the quality its assured – ­ it's that everything is such a joy to use. The switches and buttons all offer the right amount of resistance under your fingertips. Even turning the heating up is an event while the gear change has all the accuracy of a German train timetable but much more fun. The canvas roof (no silly, expensive and weighty folding hardtop here) takes a mere 25 seconds to operate and can be done on the move.
But the heart of the car – as with any Porsche – is the engine. This may be the entry model with 2.9 litres as opposed to the Boxster S that has 3.4 but that's like saying the £200,000 Ghost is the entry Rolls Royce compared to the £285,000 Phantom. The 251bhp its flat six engine produces is more than enough in a car that weighs 1335kg. Even on paper it looks impressive – it can reach 62mph in just 5.9 seconds and has a top speed of 163mph. But these don't tell you the full story. They don't tell you how responsive the engine is, how crisp its acceleration is, how even the tiniest dip of the throttle pedal will launch you forward. Or how it will rev all the way up to 7000rpm before it cries out for mercy and yet changing up a gear only unleashes more power, more torque, more speed. My favourite Boxster moment, though, is its mid range punch. Drop the six-speed box down to third so the revs dance around the 5,500rpm mark and then floor it. The result is a sudden and addictive rush of speed that makes anything you've overtaken disappear quicker than if they were dropped out of a plane.
The figures also don't give you an inkling of how good it sounds. A bark at low revs, this soon changes to a high-pitched, banshee wail under acceleration. And with the engine situated right behind the cockpit you get to hear every single wonderful change of note in crystal clear stereo. For a genuine, fully paid up car enthusiast like me it's as emotive as a Mozart symphony.
And then we get to the handling. The steering is sharp and responsive – turn the wheel even a fraction and front wheels follow your command like its connected directly to your body. Being mid-engined – like all good sportscars should be – the chassis is perfectly balanced so the car feels never anything but 100% poised even when driven briskly. Its grip levels are spookily high, sticking to the asphalt like it's covered in jam while body roll is none existent.
It's not hard to find the perfect balance between grip and speed so corners become undiluted moments of joy as you turn into the bend and accelerate out hard and fast. But if you do get the balance wrong and the rear steps out a little, it happens so naturally, so gracefully and the traction control so quick to react it's easy to correct the slide.
Yet despite all of this the ride itself is very supple. Unlike pure hardcore sportscars – like the Lotus Elise, for example, whose suspension is so hard every journey needs a trip to a chiropractor – the Boxster is comfortable. It soaks up bumps so they're not transmitted into the cabin meaning it can be used for commuting and not just a weekend toy like its aforementioned British rival. The Boxster even has two decent sized boots (one in the front, one in the rear) and a couple of practical cubbyholes in the cabin. To prove how large they are I managed to fit in an entire week's worth of shopping. Try doing that with an Elise or even a front-engined sportscar like a Mazda MX5.
So Porsche may be producing bigger, more luxurious cars these days but as this entry-level Boxster proves, it still knows how to do the basics – well built, fast yet usable sportscars with a sense of fun.
Verdict: 17/20
As the entry Porsche it's easy to dismiss the Boxster as a toy. It may have the right badge but it's not a serious or hardcore performance car. Yet in reality the Boxster is one of the most exhilarating sportscars I've driven. It may be due to be replaced soon (there's a new one due in 2012) yet few cars in the £30-£40k bracket can still touch it when it comes to handling and speed. And few cars in any price bracket can match it when it comes to fun.
Specification
Porsche Boxster
Price: £36,572
Engine: 2.9-litre, six-cylinder
Top Speed: 163mph
0-62mph: 5.9 secs
Power: 251bhp
Torque: 214lb ft lb ft
CO2: 221g/km
VED rating: K (£260)
Economy: 30mpg
Manufacturer:
Tel: 08443 575 911
Dealer:
Porsche Centre Cambridge, High Street, Harston, Cambridge, CB22 7QE. Tel: 01223 872872
Porsche Centre Leicester, 7 Fletton Close, Leicester, LE4 9LP. Tel: 0116 2764488
Porsche Centre Silverstone, Old Tiffield Road, Towcester, Northamptonshire, NN12 6PF. Tel: 01327 438 035
Reader Reviews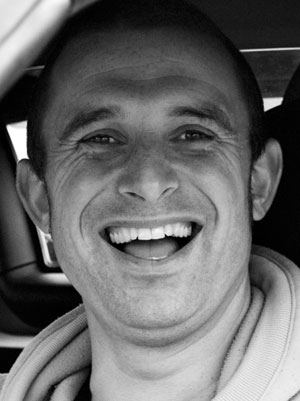 Duncan Lilley, 34, Yaxley
What an amazing car. The acceleration seems to go on forever and I can't believe it can go round corners that quickly without losing grip. Simply awesome.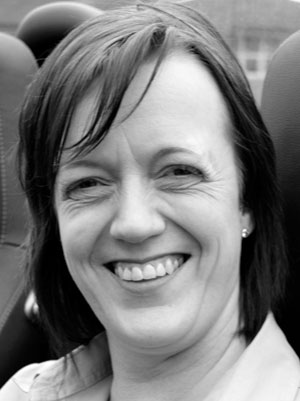 Samantha Stokes, 38, Gunthorpe
I've never been bothered by Porsches before but this is tasty yet beautiful. It has great handling and maximises use of the space in an incredible way.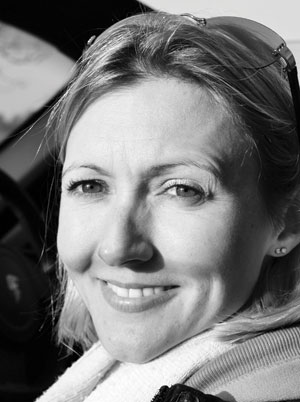 Sarah Knight, 35, Orton Waterville
I never realised the Boxster was so fast yet still so practical. With its twin boots I could use it every day. If only they did a four-seat version.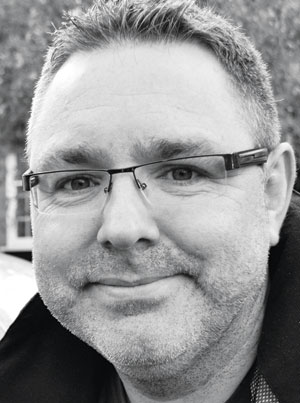 David Matthewman, 40, Orton Wistow
I can't believe how good the Boxster still looks. Low and wide, it's very much a Porsche. I especially like it in bright yellow, although I'm not keen on the matching seatbelts.
Leave a Reply