The village of Eye, near Peterborough has long been a cornerstone of biking in the area.
There's been a bike shop here for many years as well as regular 'chippie' meets and Webbs of Peterborough has become one of the many focal points for bikers from near and far.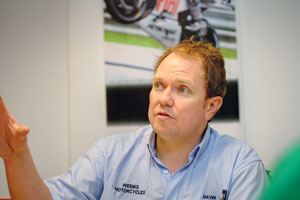 Gavin Marshall, one of the motorcycle sales team of Peterborough Triumph says: "We've been here for seven years, originally just as Webbs Yamaha from around 2003, but we also moved Triumph in here towards the end of 2010 and this part of our business trades as Peterborough Triumph. Originally we had two showrooms from 2006, but we wanted to merge the two, as we felt that the burgeoning Triumph range deserved to be included in the main showroom."
And what a range Triumph now has, from the award-winning Daytona 675 sportsbike to the naked aggression of the new Speed Triple, to the multi-faceted do-it-all mentality of the new Tiger:
"With Triumph they really listen to what their customers want," explains Gavin. "With a bike like the Sprint 1050 they listened to people who wanted a more touring-oriented bike, so the GT was later released with lower exhausts to handle panniers better. Triumph also takes information from focus groups and dealers as to what they feel the market wants. With a smaller amount of dealers in the UK they've also got that personal touch with them, which reap dividends.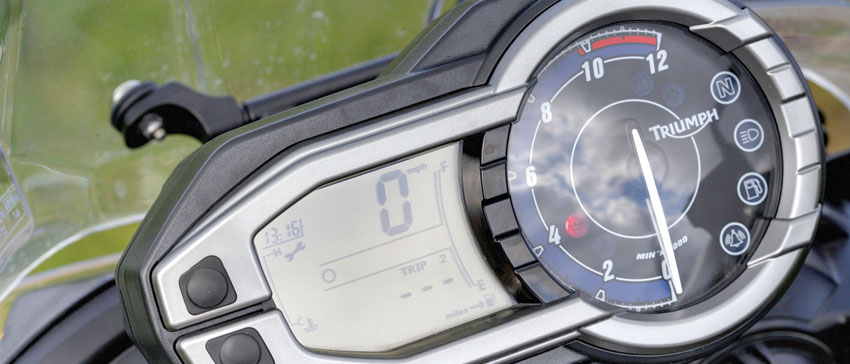 "Triumph's aftermarket accessories are fantastic too and the 'Create My Triumph' website works well. People can choose their bike on-line and spec them up with extras. Customers can then bring the pictures of what they want in to us and we can supply them the bike."
Even on what you'd expect to be a 'slow' Thursday morning plenty of potential customers were coming into the showroom to look at the metal and the accessories on show at Peterborough Triumph, keeping the 12 staff busy.
As well as new and used bike sales, Peterborough Triumph can service your motorcycle and provide you with parts and accessories for your Triumph or Yamaha.
Gavin adds: "We also enjoy the fact that we're a really 'social' dealer. We have the local RAT Triumph owners group meeting here and on a sunny weekend we have a good crowd outside enjoying the biking weather."
If you are new to bikes, you're not excluded from getting your foot on the first rung of the biking ladder, as there's a branch of CSM next door, who can instruct you from Compulsory Basic Training all the way through to your test.
Gavin says: "We know that you can't get straight on a Triumph, so we offer CBT training free with some of our smaller Yamaha machines. We want people to get onto two wheels. Obviously, Yamaha has the machines at that capacity range of 50-125cc for new riders, but we find it works well having Triumph in the same showroom as it gives some of the new riders something to aspire to in addition to the larger capacity Yamaha machines."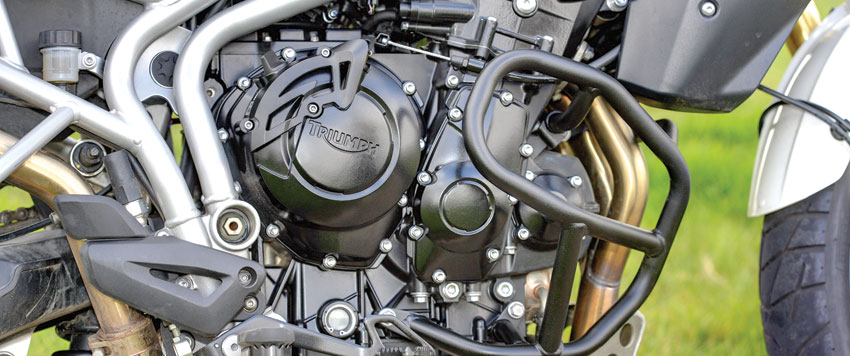 A 'try-before-you-buy' policy is also endorsed by Peterborough Triumph. "We are big with demo bikes. We realise that – new or used – you want to ride the bike you want to buy first. We have selected models from the Triumph range on demo and this works well for us but if you like the look of a used machine, we can allow you to ride that too, as we can include you on our insurance policy."
Leave a Reply