Passion for Porsche | TWG Sports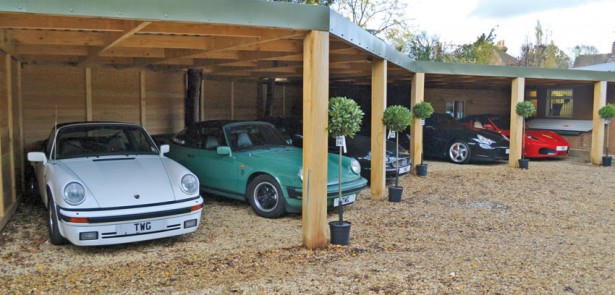 Peterborough based TWG Sports has gone from being a hobby to one of the UK's leading specialists in Porsche. We talk to its owner about how his passion for the German brand remains central to everything he does
Some people enter their profession for economic reasons. Others fall into it by accident. And then there are the lucky few who do what they do because they're passionate about it. Mark Twigg of German car specialist TWG Sport definitely belongs to the latter. Fuelled by a lifelong enthusiasm for Porsche he is now recognised as one of the UK's leading specialists in the German brand and is becoming so for BMW and Mercedes in Peterborough.
There's not much Mark Twigg doesn't know about Porsche of all ages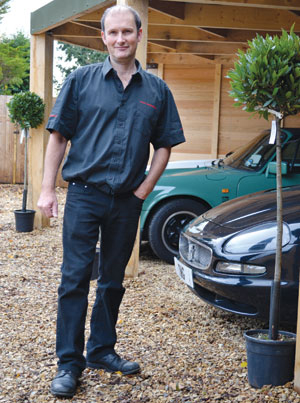 Trained as an engineer, Mark has owned Porsches since he was 20. He then started to buy and sell examples of the marque on the side and began fixing and restoring them. 'I even turned left hand drive models into right hand drive' he told us. With his hobby being successful, in 1989 he decided to go into business properly and set up TWG Sports to fix, restore, service and sell Porsches. After finding suitable premises in Corby he soon became very busy.
'There weren't many people doing what I did back then and so people travelled for miles to have their car serviced by me'.
He quickly outgrew his original garage and found a larger one in Stamford where, thanks to the extra room, he began offering servicing and repairs on BMW and Mercedes Benz. The reason was simple – it's a much bigger market and yet they use the same type of engineering (especially the Bosch engine management and fuel systems) as Porsches.
In 1999 he moved again. With his BMW and Mercedes Benz side growing he needed a bigger garage. Plus he knew that Peterborough was a larger market for drivers of the other makes. And so TWG moved to Thorpe Road, Longthorpe where it remains.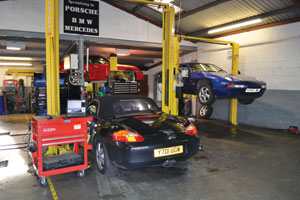 Today his garage is a mecca for owners of German cars. Mark and his team of three experienced mechanics offer servicing and repairs on all varieties of Porsche, BMW and Mercedes, from entry 1-Series models through to top of the range S-Classes. TWG is also an approved MOT testing station as well. And thanks to his 30 years experience he's happy to work on older, more classic models.
'There aren't many people who know what I know when it comes to an old Porsche' he says. 'If you went to a main dealer and asked questions about a 911 SC from the Eighties or even a ten year old Boxster the chances are they won't have anyone who can answer them. We find problems on cars that main dealers won't see since they only deal with new models.'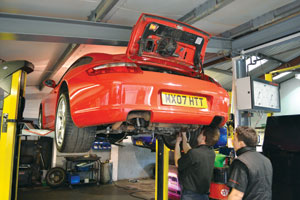 Being a specialist rather than a mainstream garage means TWG can be more flexible with its customers. 'We give the customer a choice and we don't tell them what to do. We can talk to the owner one to one and tell them what the problem is and how urgently it needs fixing. We're not just there to get money out of people.'
His view of pricing is also refreshingly honest. 'The first question people ask me when they buy a car is "How much is it to service?" Not as much as they think. You haven't got to do a great deal to a new car these days – change the oil, filters then check the manufacture's schedule. Most of it is maintenance free. Plus I don't charge more because it's a Porsche, BMW or Mercedes. At the end of the day a car is a car. It's the same priced parts that go in, it's the same men that work on it. Why pay more?'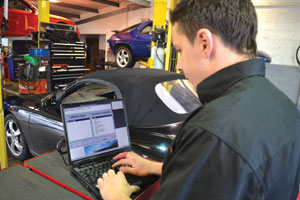 In Mark's view the most important side of TWG's work is diagnostics. With modern cars becoming more complicated and more reliant on technology it's important his mechanics discover what's wrong with a car and so use the proper equipment to do this. 'We have got the genuine, manufacturer diagnostic software which will communicate with the car and tell us what's the problem. Not many other independent garages have that. Basically anything that a main dealer can do, we can do.'
So good is Mark's reputation, especially in the Porsche world, that people now advertise the fact if their car for sale has been serviced by TWG. This is one of the reasons why, despite the current recession, TWG is as busy as ever. '2010 was our best year ever' he says. 'People are looking to cut costs and that's why they come to me. They'll receive a smaller bill than other mainsteam garages but will receive the same quality and service.'
So good is Mark's reputation, that people now advertise the fact if their car for sale has been serviced by TWG.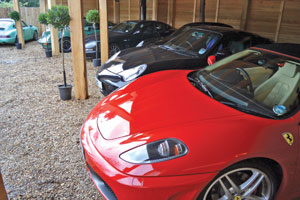 With TWG's servicing side obviously well established Mark plans to improve the car sales side of his business. 'I used to stock about four or five but I plan to get this up to ten or 12.' To accommodate his stunning collection he has a large area at the rear of the garage that's big enough for around twenty cars. 'It will be mainly Porsches I offer but there will be the occasional Ferrari or Maserati.' With the nearest Porsche dealer being 50 miles away in Cambridge, mixed with his existing reputation for quality and servicing this should open TWG to an even larger audience.
It's also proof that despite being in business for 25 years Mark remains passionate as ever about his chosen marque. Spend five minutes in his company and he soon becomes animated about anything to do with Porsche, from a classic 911 to his own Cayenne Turbo SUV. And so if you own a German car you're safe in the knowledge it will be worked on by someone who is as passionate about it as you are.
TWG Sports
Thorpe Road, Longthorpe, Peterborough, PE3 6LU
Tel: 01733 332911
E-mail:
Website: www.twgsport.co.uk
Leave a Reply