New show for Peterborough classic cars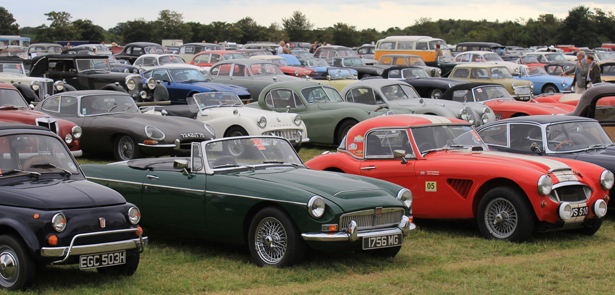 A brand new event for classic and modern thoroughbred vehicles has been launched for Peterborough, to help raise money for the East Anglian Air Ambulance. The Gladwins Car Show and Family Fun Day, open to all members of the public, is being put on by Gladwins Body Repair Centres in the grounds of its premises at Orton Southgate in Peterborough on Sunday, 8 September. All classic cars and more select prestige and performance modern cars are welcome to attend. However, space is limited, so anybody interested in coming along as an exhibitor should first contact organiser Alistair Powell to check there's room.
As well as the vehicle displays, the day will also feature children's fun activities, arts and crafts stalls and body shop demonstrations, plus the opportunity to win a new Mercedes-Benz. The show will run from 10am to 4pm, and entry is a mere £1, with all proceeds going to the regional charity. The venue's address is Bakewell Road, Peterborough PE2 6XU.
"This is the first time we've held something like this, so we're hoping to attract a lot of lovely local classics and visitors, to help raise funds for a very worthy cause," said Alistair.
The Gladwins Car Show and Family Fun Day, in aid of East Anglian Air Ambulance
Sunday, 8 September, 10am – 4pm
Gladwins Body Repair Centre, 17 Bakewell Road, Orton Southgate, Peterborough www.gladwins.com

For more information on how to get involved with your own classic car or prestige vehicle, contact or telephone 01733 404545.
Leave a Reply