Motorcycle Theft Prevention Techniques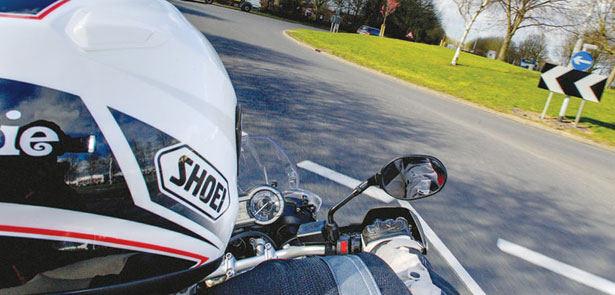 As the cost of staying on the road increases, the experts at Motorcycle Insurance announce 5 tips on how motorcyclists can minimise the chances of having their bike stolen, whilst also bringing down their premiums
Through their comparison site, the team at Motorcycle Insurance specialise in enabling their users access to a variety of affordable deals for their cover. In a bid to help their savings further, the team hope their theft prevention guide will aid customers in proving to insurers that they are less likely to make a claim.
Most car drivers are more than aware of the safety and security elements expected of them, yet not everyone takes the same care when it comes to motorbikes. To refresh a few memories we've put some pointers together
Think About The Location
If possible it is best to keep your motorbike in a garage overnight, but if this isn't an option, make sure it is kept in a highly visible, well lit area, preferably with CCTV coverage. This will not only significantly decrease the possibility of your bike being stolen, but is also necessary for keeping down your motorcycle insurance figure.
Use locks
It's probably the most obvious tip but one that is often dismissed, yet many insurers will insist on only insuring those who use locks to secure their vehicle. Use highly visible or heavy duty locks to deter thieves. The same goes for alarms. Remember to check yours is in working order regularly.
Keep All Relevant Documents Away From Your Motorbike
In the unfortunate event of your bike being stolen, these documents will make it a lot easier for criminals to verify ownership and make an insurance claim on your behalf.
Personalise Your Bike
Placing a distinctive mark somewhere easily seen or your motorcycle will make it much more easily identifiable if stolen, and for this reason may be enough to discourage thieves in the first place.
Do Not Leave Valuables On Display
This warning is shown prominently enough in multi-storey car parks up and down the country, but the same goes for motorbikes. Valuables or accessories in or on your bike are likely to be an additional attraction for criminals, so keep yours hidden, or better still take them with you.

Leave a Reply