Land Rover ICON – A Legend Is Reborn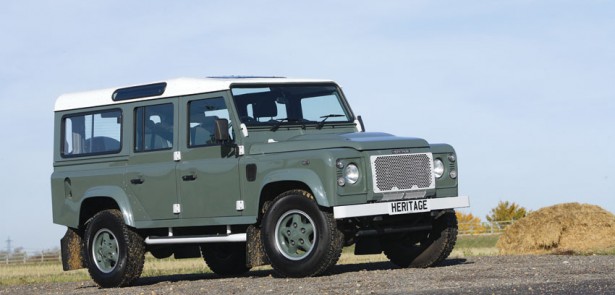 Nene Overland won't just sell you a used Defender – it will create a bespoke version just for you. Called the ICON, they're still a Land Rover, only redesigned, reengineered and reborn for added individuality
Wanting to consolidate all of the modifications it can offer on Defenders, Land Rover specialist Nene Overland has created its own ICON range. Based on either new or used examples of the famous 4×4 they encompass alterations to the exterior, interior and mechanics. These changes then range from off the shelf parts – such as larger wheels and tyres – to bespoke alterations requested by the client. Nene's own team of specialist engineers and in-house seat trimmer can then fabricate these.
With Nene able to modify all varieties of Defender, there are five models in the ICON family to choose from – Wagon, Sport, Overland, Classic and Heritage. With each car being unique to the buyer, the levels of changes depend on their needs, requirements and tastes.
We take a closer look at one of Nene's existing ICONs. Based on a 2007 left hand drive Defender 110 2.4 TDCI it is a highly customized example but illustrates the kind of modifications that are available.
Engine
Engine modifications on ICONs range from gentle tuning to swapping the standard diesel unit for a powerful 4.2 or 5.0 V8 supercharged petrol (ICON Sport). The standard 2.4-litre diesel on this ICON Wagon has been tuned for extra performance while a stainless steel sports exhaust system has also been fitted.
Wheels
Wheels play a central part to the ICON design process since they can subtly or drastically change the Defender's appearance. They can either be the existing or older wheels, larger rims from elsewhere in the Land Rover range or specialist alloys from an independent manufacturer. This Wagon sits on 20in Land Rover alloys wrapped in knobbly Cooper all-terrain tyres.
Roof Tent
Nene Overland is the official UK importer of Hannibal roof tents from South Africa and can offer them on any ICON. With plenty of room for two, this comfortable but spacious Impi tent is a real home from home for those on an expedition in the Serengeti. Or a holiday in the Lake District…
Interior
The interior of this black Wagon is typical of what Nene Overland can offer in its ICON range. Changes include bespoke leather Recaro heated seats, teak floor inserts and a unique soft feel black-grey finish to the dashboard and headlining. It also has air con, a Land Rover satellite navigation system and high spec music system.
Exterior
Nene Overland can paint an ICON in any colour the client wants. This particular model has been resprayed in Range Rover's Santorini Black and has a contrasting pearl silver flash. It also has Nene's own unique grill surround. Also visible on the car is an optional eight ski secure carrier. By pointing upwards its an easier way to transport your skis when you hit the slopes.
ICON Heritage
If you'd prefer something that isn't as modified as this particular Wagon but still want a Defender that's different from standard, another member of the ICON range is the Heritage. Painted in Land Rover's own Keswick Green, its classic colour coded alloys, new grill, white roof and white door hinges give a hint of Land Rover's yesteryear while remaining a modern, comfortable and capable off-roader.
For further information on the ICON range call Nene Overland
Tel: 01733 380687 or visit www.neneoverland.co.uk
Leave a Reply