Car-Dependent Britain Under Pressure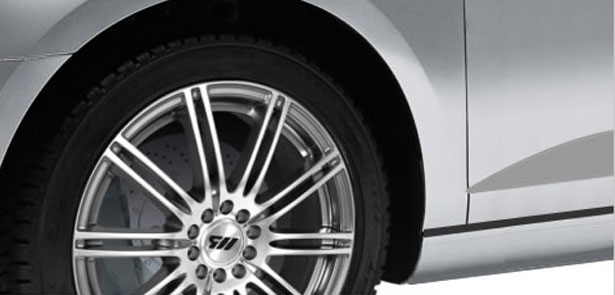 Four in five claim car is essential despite rising costs of motoring
Motorists are making serious lifestyle sacrifices to help pay to keep their cars on the road while others are cutting back on essential car maintenance, according to a new comprehensive report.
The study highlights how vital the car has become to our everyday personal and family existence with over four in five (84%) drivers describing their vehicle as essential to daily life. The lack of public transport in many parts of the country, or alternatives to the car for carrying out routine activities means only 3% of respondents in the wide-ranging report for Halfords say the car is "not a necessity".
Despite ever increasing fuel costs and soaring insurance premiums, two in three (63%) car-owners still get behind the wheel every day and nearly half (42%) drive for two hours or longer.
Almost half (44%) cite the commute to work as the main reason they use the car and a quarter (24%) say they are reliant on the car for basics such as the weekly grocery shop. Children play a large part in the use of cars by families with nearly one in ten (9%) of owners saying they need a vehicle to ferry kids to and from school, to friend's homes and to pick them up from after-school activities.
The Halfords Friend of the Motorist Study 2012, examines the attitudes and habits of 2,000 drivers in Britain and reveals the compromises drivers are increasingly being forced to make to cope with the rising financial demands of keeping a car on the road, with one in six (18%) admitting to making lifestyle sacrifices.
Amongst the sacrifices being made by motorists include cutting back on other expenditure such as nights out or leisure activities (20%), cancelling days out to visit family and friends (18%) or choosing to visit only those closer to home (36%). Car sharing to get to work has become more popular with one in ten (10%) saying they have linked up with colleagues for the daily commute. People were also visiting the supermarket less and doing more big shops rather than several smaller shops.
The study also found that this reliance on the car has had a profound impact on the way people drive, with nine of out ten motorists (92%) admitting to changing their driving habits – by accelerating more slowly and breaking less harshly – in a bid to save fuel.
One worrying trend from a road safety perspective is the one in 12 (8%) who say they delay carrying out essential car maintenance to save money. Meanwhile other car-owners (27%) have economised by switching to an independent garage or chain, in place of more expensive main dealerships.
The study did find evidence that some cash strapped motorists (37%) are willing to attempt simple maintenance tasks. But of this group less than half would attempt basic tasks like changing a defective bulb or wiper blade, topping-up screen-wash or adding coolant to the radiator. Only one in five would undertake anything more challenging like replacing a battery and an even smaller percentage a job like replacing a fan belt.
It seems for many motorists today's complicated, high tech engines are simply too daunting – with 44% of respondents feeling that they have neither the time nor the knowledge to try even the simplest job. Of the group delaying car maintenance (8%), the survey reveals how this tactic could put themselves and other road users at serious risk. Two thirds (67%) delay the annual recommended car service but potentially more dangerous is, almost half (47%) leave tyre replacement until the tread is at or below the legal minimum, while a third (37%) ignore strange engine noises or dashboard warning lights and a fifth (22%) do not replace brake pads. Taken across total car ownership this would mean some one million cars on the road with unsafe tyres and brakes.
Commenting on the study's findings Halfords Commercial Director, Paul McClenaghan, said
It is clear that families cannot give up their car – it is an essential part of their everyday lives but the cost of motoring is having a painful impact on people's pockets but putting off maintenance really is a false economy. By choosing to ignore obvious faults or manufacturers' advice, drivers are only delaying the inevitable and likely to increase the eventual cost when something fails – as well as potentially putting both themselves and other road users at risk
Perhaps the hardest hit by rising motoring costs are those teenagers struggling to afford to learn to drive. The study found that nearly half (48%) of 18-34 year olds are unable to pay for lessons and one in five (20%) of parents are opting to teach their kids to save on costs.
The expense of buying a car, then running it means nearly one in three (30%) of those that do pass their test won't be able to buy a vehicle and more than one in ten (15%) are giving up a luxuries in order to save for one. The cost of insuring a car also means that 22% of new drivers will be insured on the family car rather than having their own policy.
Motoring writer and broadcaster, Mike Rutherford, said
With people, young and old relying on their cars as much if not more than ever, the financial impact on drivers and families is taking its toll. It's very worrying that 8% of drivers are delaying essential maintenance, that means there are a million cars on the roads with faults that need fixing and that are a potential risk to the driver, their passengers and other road users . It's also a false economy as delaying maintenance can lead to more costly repairs at a later stage
The Halfords Friend of the Motorist Study 2012 is available now to download from
Leave a Reply