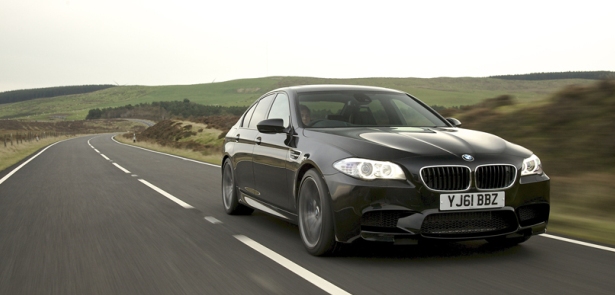 With work to improve and expand its premises finished, Sycamore – Peterborough's sole approved BMW dealership – is gearing itself up for an exciting future
NO OTHER CAR manufacturer has expanded its range in recent years as much as BMW. Not only has it continuously replaced existing models – such as the 5-Series in 2010 and the 1 and 6-Series last year – but it is also developing new cars for new markets. Cars such as the 5-Series Gran Turismo, an executive hatchback. Or the X6, a 4×4 coupe. As a result its list of cars has grown massively over the past decade. A whistle stop tour of its website reveals a catalogue of cars that's longer than a 14-year-old's Facebook friends list. In total it has 20 different body styles based on ten models.
That's a lot of metal, especially to be squeezed under one roof. This has been the problem faced by many BMW dealers whose showrooms simply weren't large enough. One of these was Peterborough's sole BMW appointed agent, Sycamore. With its showroom built over 15 years ago when BMW was a very different company, it simply wasn't large enough. And so Sycamore has recently spent 12 months and a great deal of investment refurbishing and expanding its garage.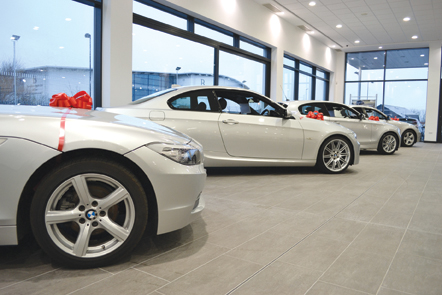 'The structure was originally made in 1995' Bryan Sleaford, Sycamore BMW's Managing Director told us. 'It housed both our sales and service centres. And then in 2004 we bought the land across the road and built our dedicated after sales department. Other than the small showroom that took up less than a third of the building, from 2004 it stood empty. 'And then in 2010' Bryan continues . . .
the manufacturer required greater brand separation between BMW and MINI. We took advantage of that to bring the BMW showroom side of the building up to speed.
Although the building was extended slightly, the majority of the work was remodelling the existing space. This was achieved by knocking down the walls that separated the original showroom and the workshop and by turning wash bays and valeting areas into offices.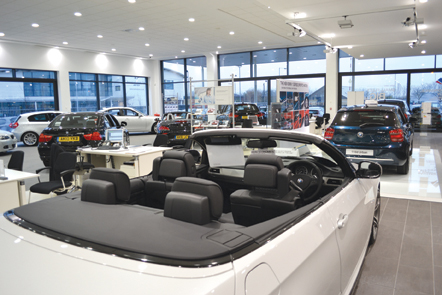 The result is a massive space (think aircraft hanger). With hundreds of tiny spotlights in the ceiling, it's lit like a movie set while the clean, white surfaces remind me of the starship Enterprise. This, though, is only half of the story. Pop next door to the MINI side and it suddenly becomes a nightclub with neon lights and groovy bright orange upholstered seats.
The BMW dealership is large enough for 25 cars meaning on the day of my visit a full range of current BMWs were on display. These ranged from an entry 1-Series hatchback to the X6 SUV. It is slightly eerie to see so many cars lined up motionless inside a building.
Yet despite the recent changes to the building, Sycamore itself remains the epitome of stability. This is thanks to many of the senior staff being with the firm for more than two decades.
The last management change was in 1996 when we had a new parts manager' says Bryan with a smile. 'The business manager has been here 25 years and the general sales manager for 21.
Bryan himself has been with the company for 21 years and BMW as a whole for 31. In that time he has seen the manufacturer change from a comparatively small European company to an international giant 'We sold just 7,500 units a year in the UK back then' he says with a grin 'and the cars were very different. Unlike today's well equipped models, when I started everything we take for granted today – five-speed gearbox, rev counter and even a clock – were all optional extras.'
More recent changes are how other manufacturers have improved their products and many of them are chasing BMW in terms of quality. As a result BMW's dealers have had to become leaders in customer service.
We've had to up our game slightly when it comes to sales and service. Customers are more interested in having someone they can get along with and who has a lot of information they can share about the cars rather than someone who is only interested in whether they'll do the deal today
Sycamore is equally strong on customer service in the service department. 'We offer a collection and delivery for the vehicle service, or you can drop your car off and we'll take you home or to work or you can borrow one.'
The next 12 months look to be an exciting time for Sycamore. Not only is the building finished after its refurbishment but BMW will also be launching even more new cars. The most important of these is the next generation of 3-Series. Although I started this feature by saying the company has diversified massively recently, the compact saloon remains the firm's most important car. Thanks to its looks, dynamic appeal and many different versions – from an economical diesel to the bonkers M3 – it is BMW's best selling model, accounting for 30% of the company's total annual sales. The new model doesn't look to change this. When I visited the dealership in late 2011 Bryan confirmed Sycamore was already taken firm orders for the car despite not going on sale until early this year.
BMW has never made a bad 3-Series' he says 'and this one should continue that.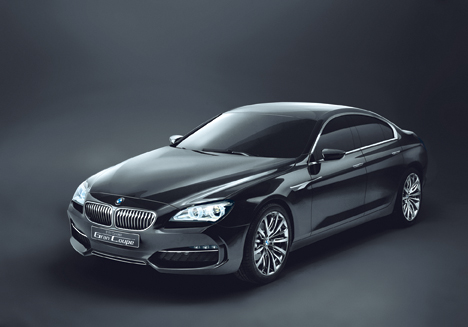 The other new models due in 2012 are the 6-Series four-door coupe (a Porsche Panamera rival and another first for BMW) and the ultimate definition of a sports saloon, the new M5.
So when these cars finally hit the showroom, the showroom – in Peterborough at least – will be the ideal place to view them, not only today but in the future as well.
BMW Sycamore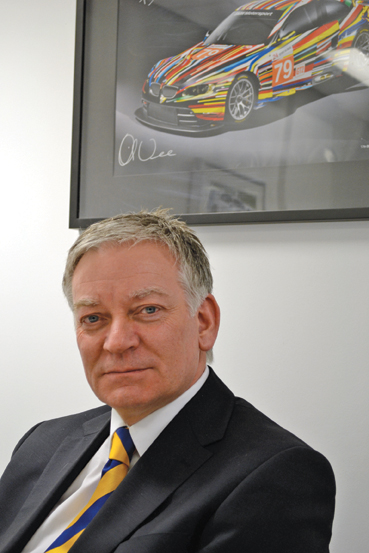 Papyrus Road,
Werrington
Peterborough
Cambridgeshire
PE4 5HW
Tel: 01733 707070
Leave a Reply