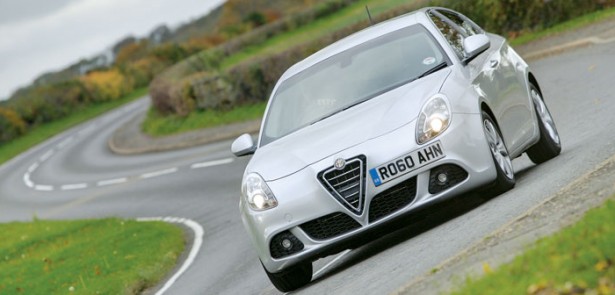 Alfa Romeo may have a great reputation for style, but it's never had one for reliability. Can it finally bring the two together with its new Giulietta?
The most style conscious country in the world? It has to be Italy. From the food to the clothes to Silvio Berlosconi, everything has a level of elegance not seen anywhere else. Even the police uniforms are designed by Armani. Then there are the cars. Some of the most beautiful automobiles ever designed come from this country, but not just the ones you'd expect. The humble hatchbacks have the sort of glamour reserved for supercars. Take Alfa Romeo's previous offering, the curvaceous 147. It was truly beautiful and made its mainstream rivals look like breezeblocks in comparison.
But style will get you only so far and in the 147's case that wasn't very far at all. Famously unreliable, the most used part of any 147 are the bonnet hinges. Sadly outside of its native country, this made it – like most other modern Alfas – a bit player.
Times have changed and Alfa Romero wants to be taken seriously. It wants to be seen as a genuine rival to Ford or Volkswagen and not just a producer of beautiful but ultimately niche vehicles. The new Giulietta is the first step towards this. Alfa says it is much stronger and better put together than before and will be more reliable. Anyone who has experienced the heartbreak of watching steam and/or oil pour out of their beloved Alfa will greet this with enthusiasm. But is it true?
One thing I do know is that the company has produced yet another beautiful car. Low and with curves in all the right places, it's hard to think of a better looking five-door right now. If I'm being picky then it could do with larger wheels over our test car's – a 2.0 JTDm Lusso – 16in alloys since they leave too much space in the arches.
No complaints over the rest of the Lusso's equipment list, though. Duel zone air conditioning, Bluetooth hands free connectivity and cruise control are all standard making it very attractive in the company car market. And although at £21,195 it's not cheap, it's still three grand less than the comparable Golf GTD 170.
It's obvious the moment you step inside that Alfa Romeo has worked hard to make it a contender. Other than the piece of thin plastic covering the dash face that wouldn't be seen dead in a Golf, it's well built. The row of hooped switches (that are reminiscent of flicker switches in classic Italian cars) have a lovely damped feel while the chunky heater dials offer plenty of resistance. It's also well designed and not randomly thrown together as per previous Alfas. As a result it does lose some of its unique 'Alfaness' but it's worth it for having the light switches in a sensible place.
It felt strong, robust, reliable
Interior space is average for the sector, so rear legroom is tight for adults but plentiful in the rear for kids. But be careful of the low door line when lowering small ones into their seats. I want to apologise now to my three year old. That bump on your head will disappear. Eventually.
The Giulietta has a large engine choice and there's not a bad apple among them. The petrol range consists of a 1.4 turbo with either 120 or 170bhp, a gutsy 1.8 turbo with 235bhp while there are two diesels, a 1.6 and the model we have here, a two-litre. It's not the smoothest diesel available and compared to VW's silky TDI it sounds on the wrong side of agricultural.
The driving experience is pleasant enough. With 170bhp it isn't short on power but it's delivered sensibly with little excitement. It rides well, too, not transmitting too much road interference into the cabin, while there's enough grip to ensure you won't slide into a fenland ditch. But Alfa's shouldn't be just pleasant. They should be exciting. Exhilarating. They should move you in every way a car can.
Then I find the DNA selector on the central console. An acronym for Dynamic, Normal and All weather, it changes the car's various settings to make it sportier or more controllable in adverse conditions. As soon as I push towards D for Dynamic, the car changes. It immediately lurches forward and feels harder, edgier, more eager. It's like taking a poodle for a walk for it to suddenly change into a whippet.
Throttle response becomes quicker, meaning acceleration is harder, making it feel much faster than its official time of eight seconds. It has so much torque I doubt even John Prescott's punch is as strong as the Giulietta's. Change down from sixth to forth and the car surges ahead confidently and with little effort.
Dynamic mode also changes the steering, adding more weight to give you the confidence to push harder through the bends. But although the car's phenomenal grip and lack of body roll should see you through safely, tread carefully. It also lessens the traction control so a rear end wriggle isn't unknown, even with front wheel drive.
And yet amazingly whilst it drives like an Alfa, it feels like a Volkswagen. At no point did the car feel as if it was going to disintegrate or the drivetrain explode into a million pieces. It felt strong, robust, reliable.
So while style might not get you very far by itself, if you want to go the distance, Alfa Romeo might at last have the answer.
Verdict: 15/20
Finally, an Italian car not to be afraid of and yet Alfa Romeo hasn't sacrificed any of its famous style to make it so. As competent as it is beautiful, it's another genuine choice in the already massive hatchback market. So if you've just ordered your new Golf, you may have ordered too quickly.
Specification
Alfa Romeo Giulietta Lusso 2.0 JTDm
Price: £21,195
Engine: 4cyl/1956cc
Power: 170bhp @ 4000rpm
Torque: 258lb ft @ 1750rpm
C02: 124g/km
VED rating: D (£90)
Economy: 30.1mpg
Manufacturer
www.alfaromeo.co.uk  0800 2532 0000
Dealer
Donalds, 50 – 64 Burghley Road, Peterborough, Cambridgeshire, PE1 2QD. Tel: 0845 129 0902
Motorvogue, 74 Kingsthorpe Road, Northampton, Northamptonshire, NN2 6HE. Tel: 01604 714555
Sturgess, Almond Road, Leicester, Leicestershire, LE2 7LP. Tel: 0116 275 8800
Desira Norwich, 129 Heigham Street, Norwich, Norfolk, NR2 4TG. Tel: 01603 671891
Reader Reviews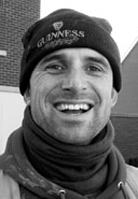 Duncan Lilley, 33, Yaxley
There's no denying the Giulietta is a good-looking car, much better than most of today's bland offerings. But I don't think it would suit my line of work as a grounds worker.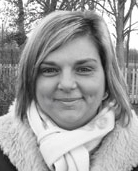 Emma Brooksbank, 36, Hampton Vale
I really do like this car. I think it's very pretty and looks great on the road. However, at just 30mpg, I'd be a bit disappointed by the fuel economy if I bought one.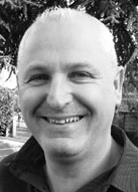 Adam Knight, 43, Orton Waterville
Having always been a fan of Alfas, I've been eagerly waiting for the new Giulietta. It has beautiful Italian styling yet plenty of family practicality. I liked it so much I've ordered one.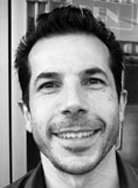 Tonino De Paola, 42, Woodston
Italian cars need beauty, a presence on the road and plenty of soul. The Giulietta has all three, yet it still looks to be competitively priced. I'd definitely have one of these over a Golf.
Leave a Reply