Michael John Hair Artwork Ltd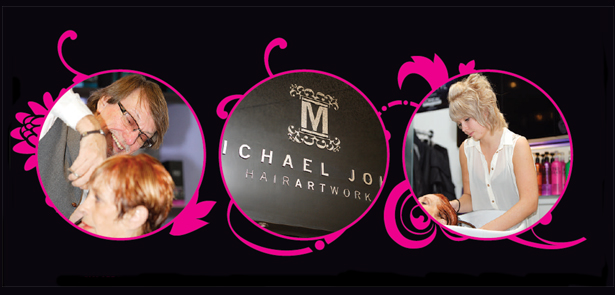 Michael John Hair Artwork Ltd started in 1974 in North Street, Peterborough. As the first unisex hair salon in town, the salon revolutionised hairdressing in Peterborough. Winners of various prestigious awards and trophies through the years, including the British Championships, owners Mick and Kris Bird have also passed on their knowledge and passion to every team member, as well as encouraging their staff to enter competitions themselves
SO, HOW ARE THINGS FOR MICHAEL JOHN HAIR ARTWORK LTD AT THE MOMENT?
We're celebrating 40 years this year, and one of the things we've done is establish a new, young creative team, called MJHA Crew. It's been developed by my daughter, Amber, who's been with the business for five years now, along with another of our stylists, Amy. They have their own part of the salon, working principally with students, teenagers and children, and the Crew now boasts a Wella 'Master Colour' Expert and a TIGI Ambassador (the salon as a whole includes three Wella 'Master Colour' Experts)! They're very social media-led, they're on Facebook, Twitter and Instagram. They even have their own app! It includes offers, galleries, competitions, that kind of thing. Amy and Amber teach all our trainees, too, to level II GNVQ, which is one of the reasons they're heading the youth team. We've increased our team by five this year, mostly joining the Crew – we're now 28 in number.
ARE YOU ALL LOOKING FORWARD TO CHRISTMAS?
We always bring in new gift sets for Christmas, this year we've got Elemis, TIGI and Wella sets, as well as ghd products, including their new curling tong range. All our clients that have one of our loyalty cards get a 10% discount.
HOW DO YOU AND THE REST OF THE TEAM PREPARE FOR THE FESTIVE SEASON?
At Christmas, there's always more of a buzz in the salon. Because we have some customers who have been coming to us for 40 years, it's like friends visiting and I love that, I always have! There's a real family atmosphere here in the salon. We normally have fancy dress here on Christmas Eve, and for us, that's what Christmas is all about: trying to encourage the party spirit. We have a special package, which includes hair and makeup for Christmas celebrations.
MICHAEL JOHN HAIR ARTWORK LTD
30 Queensgate Centre, Peterborough PE1 1NH
01733 553732
www.michaeljohnhairartwork.co.uk
With many thanks to Amber Bird
Leave a Reply