Melanie Richards Hair & Beauty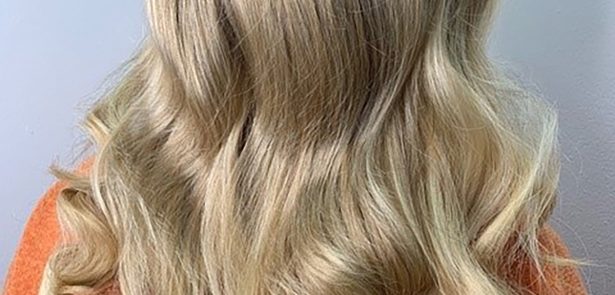 Great Lengths hair extensions can be used for lots of different reasons. Some clients want extra length others want more volume – or even both.
Maybe you just want highlights without actually colouring your hair. The highlights are available in many different colours, from natural to blue or pink. There are over 90 colours to choose from to get the perfect seamless match to your hair.
Great Lengths hair extensions are also ethically sourced from temples in India, providing income for local communities. The hair is donated willingly to the temples as an act of devotion. Only 100% human hair is used for the extensions. Instead of bleaching the hair, to maintain the quality of the hair it is coloured through a process called osmosis. The extensions are available as TAPES, PRE- BONDED, and the GL VOLUME.
TAPES have 5 extensions that are taped to the hair with invisible tape, making application quicker;
this method involves maintenance every 6 weeks.
PRE-BONDED are individual strands of hair attached individually using a keratin bond that mimics the keratin of the hair; they are not glued in. Although this takes longer there is not any maintenance, and they stay in the hair for about 5 months. You wash, blow-dry, straighten or curl your hair however you normally would.
GL VOLUME is a specialist service for clients who are thin on the top of the head.
Here at Melanie Richard's Hair & Beauty, Honor has gone through her training with Great Lengths and is now a certified hair extensionist. And Melanie – who has been offering Great Lengths extensions for 8 years – has just won Hair Extension Salon of the Year for the South East region at the Great Lengths Glammies Awards.
100 Bridge Street, Peterborough, Cambridgeshire, PE1 1DY
01733 553600

www.melanierichards-hairboutique.co.uk
Leave a Reply